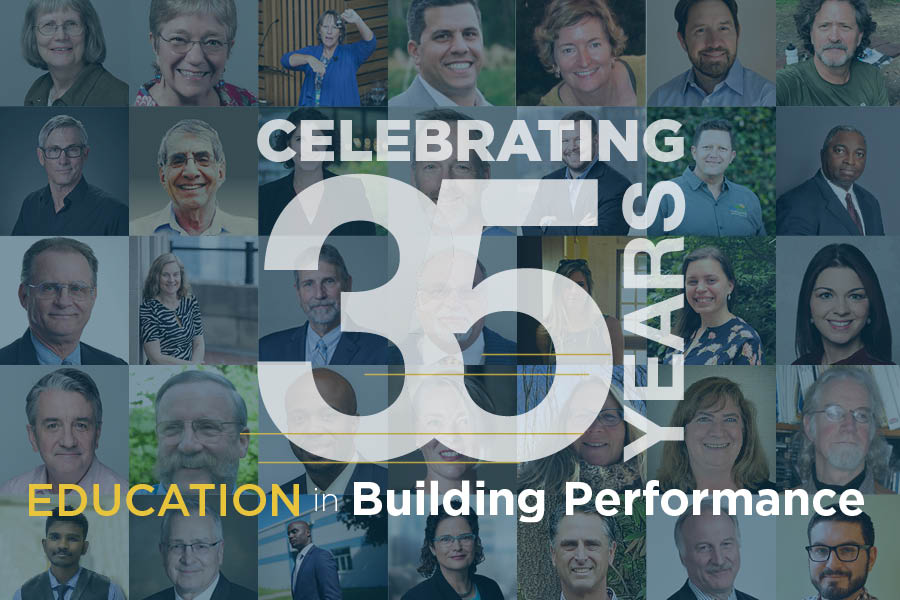 In April, the Building Performance Association put on their 35th annual home performance conference. And, just like many of our members, we've been on quite a journey to get where we are today. We started as Affordable Comfort in 1986, but some of you may know us as ACI. No matter the name, we've always believed that all buildings should provide an energy-efficient, comfortable, healthy, and safe indoor environment.
But enough about us. We wanted to know more about you! So, we reached out to learn more, and we talked to 35 industry members who help this industry achieve its greatness each and every day. In this 12-week series, we shared the stories of some of the wonderful people that make up our industry. The same people that work hard to make sure that our association's beliefs become reality. We'd like to take the time now to sincerely thank each and every one of you that participated in our interviews.
If you missed any of the interviews in this series, individual links by week can be found below.
Week 1 – Steve Cowell, Suzanne Harmelink, and Andy Padian
Week 2 – John Johnson, Jr. and Casey Murphy
Week 3 – Bronwyn Barry, Chandler von Schrader, and Tom Wilson
Week 4 – Alexandra Baczek, Rana Belshe, and Aldrich Raja
Week 5 – Dick Kornbluth, Ken Riead, and Paul Raymer
Week 6 – Keith Aldridge, Roderick Jackson, and Maddie Koewler
Week 7 – Tiger Adolph, Ely Jacobsohn, and Jason Scheurer
Week 8 – Katrin Klingenberg, Jack Laverty, and Anthony Tortomasi
Week 9 – Danielle Sass Byrnett, Chris Dorsi, and Ann Edminster
Week 10 – Michelle Griffith, Jamez Staples, and Dan Thomsen
Week 11 – Griffin Hagle, Scott O'Hara, and John Tooley
Week 12 – Shawna Henderson, Patricia Plympton, and Linda Wigington