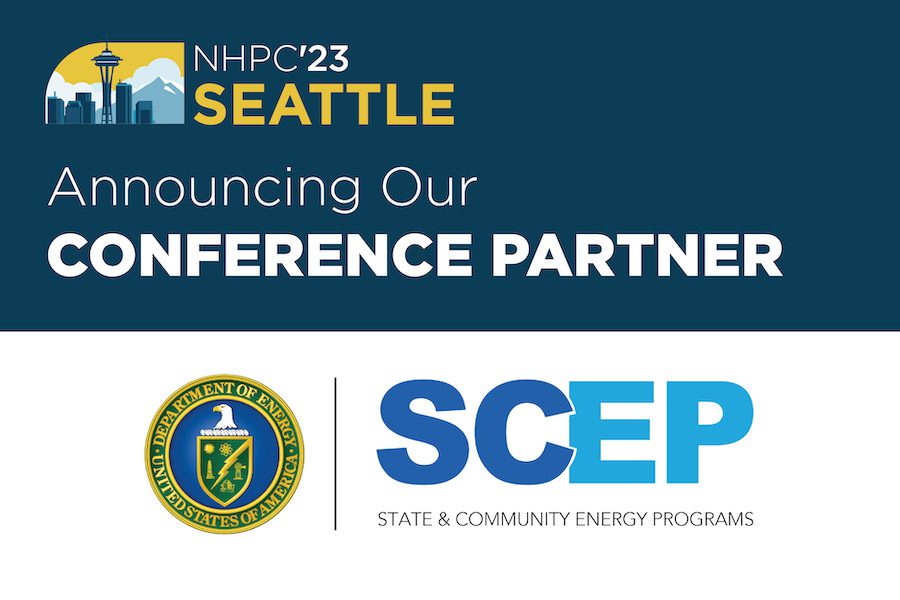 Weatherization Assistance Program Announced as NHPC'23 Partner
The Weatherization Assistance Program (WAP) has once again renewed their commitment to BPA and the industry by partnering with us to support our national conference, hosted April 17-20, 2023, in Seattle, Washington. We are grateful for their ongoing partnership and involvement in the industry.
T&TA Funds May be Used to Attend
Attendance at this event is an allowable use of DOE WAP Training and Technical Assistance (T&TA) funds. Click here to read the memo from WAP.
Plus, all members of the WAP network receive $150 off of their registration. Use the code NATWAP23 when you checkout.
*This discount is only valid for non-BPA members. Discounts cannot be combined.
Regular Registration: $845 (usually $995)
Offer ends March 16, 2023
Late Registration: $945 (usually $1,095)
Offer begins March 16, 2023 and is available until the start of the conference
Sessions to Feature Weatherization Content
We're pleased to offer a variety of content during this conference that is specific to WAP programming and weatherization. Sessions and workshops will discuss workforce development in weatherization, best practices, resources and interactive discussions related to managing programs, and technical content.
Click here to learn more about our national conference and register today.