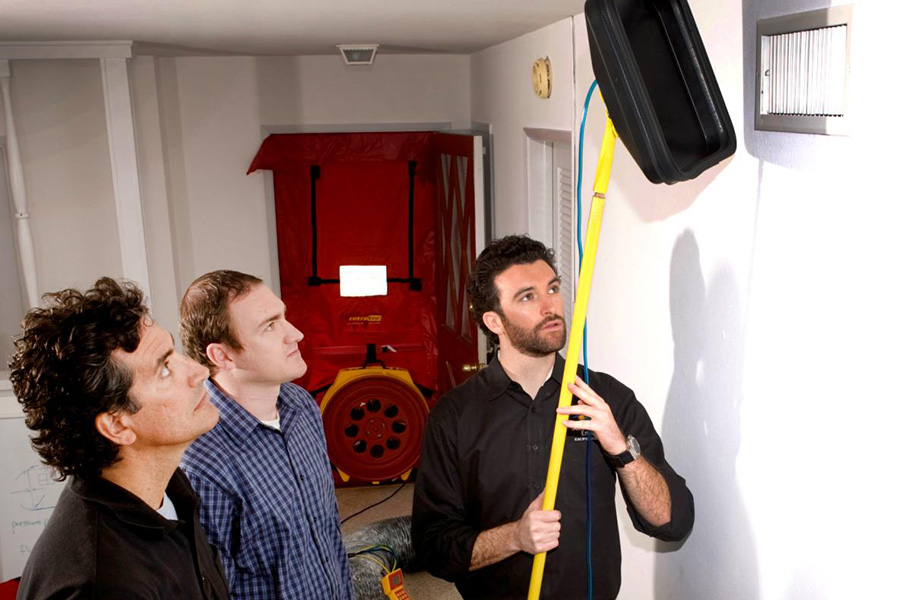 West Virginia Mandatory Blower Door Testing for New Residential Construction
The West Virginia Secretary of State released this notice of filing, which states that West Virginia's new 2015 IECC codes package in House Bill 4141 will be effective August 1, 2022. This change includes the provision of mandatory blower door testing for new residential construction with a minimum requirement for 5 air changes per hour (ACH), in lieu of 3ACH.
This is a huge win for the home performance industry in the Mountain State. This change is the result of an intense stakeholder process facilitated by the WV Fire Marshall Ken Tyree, including members like the WV Home Builders Association, Northeast Energy Efficiency Partnership (NEEP), and the WV Office of Energy.
Blower door testing is the foundation of understanding for the impact of air leakage in and out of homes. Using sound building science and innovative testing data, West Virginia is one step closer to more safe, comfortable, and efficient homes.