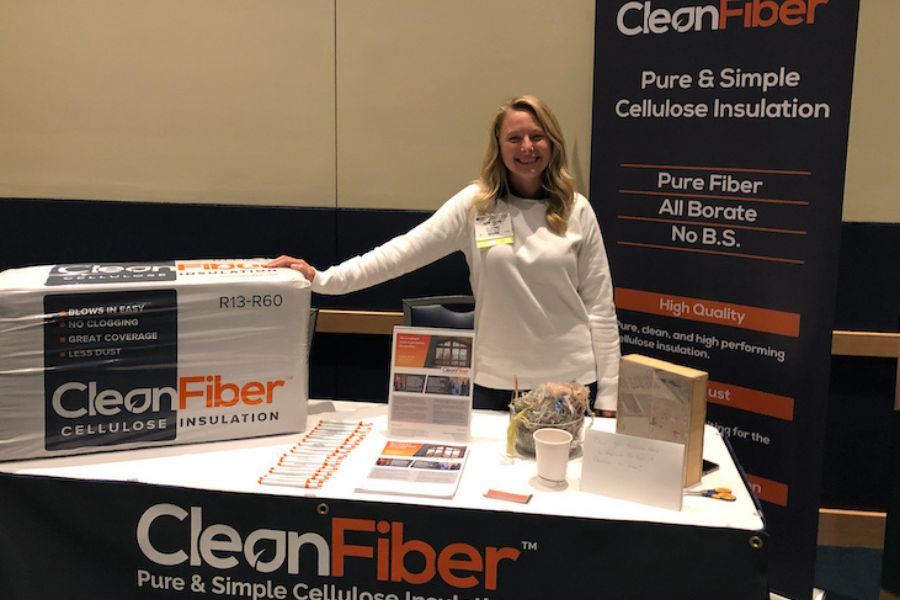 BPA's Clean Energy Event Highlights
BPA's regional events bring you the latest insights and education that reflect climate, housing stock, and business conditions in different areas of the United States. Our next event is hosted June 1-2 in Saratoga Springs, New York.
This event is titled The Clean Energy for Homes Conference & Trade Show (CEFH) since much of our educational content is focused on clean energy.
With the event quickly approaching, we want to highlight some of things you won't want to miss at CEFH22.
36+ Educational Sessions

You'll spend two full days learning about the latest on New York State's Clean Energy goals and the role of decarbonization and electrification, running a home performance business, cold climate building science, workforce development, and much more. More specifically, here are the 10 educational tracks:
Building Science Best Practices
Decarbonization & Electrification
Ensuring Quality in Home Performance
Equity & Workforce Development
HVAC & Home Performance
Indoor Air Quality
Next Level Electrification
Next Level Home Performance
The Business of Electrification
The Business of Home Performance

Two-Day Trade Show

During both days of the conference, 25+ exhibitors and counting will be joining us for the trade show. This is your opportunity to get in front of the latest innovations and products in the industry. Plus, you're sure to find a special discount or even a giveaway along the way.
In-Person Networking

Our national conference this April was our first event back in person, and networking was one of the favorite experiences noted by attendees. That's why we can't wait to be back together for two days of conversations and insights. CEFH is a unique place to gather because you'll be with peers who live and work in the same conditions. So, bring your top challenges, solutions, and questions!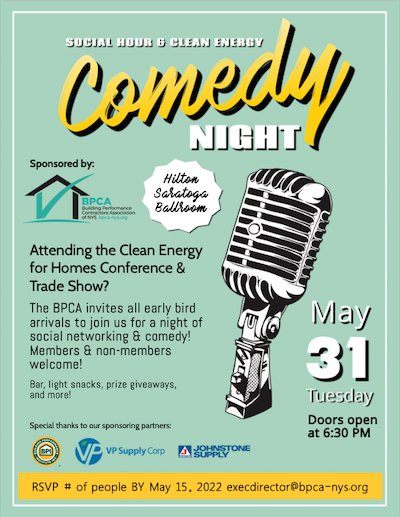 Plus, if you're in Saratoga Springs, NY early, BPCA is putting on a comedy night on Tuesday, May 31. Stop by for a night of networking and comedy! See the details above.
CEU Opportunities

We have your CEUs covered. The sessions you attend during this event are eligible for CEUs from complimentary organizations, including BPI, QCI, InterNACHI, NARI, and NATE.
---
Will we see you in New York? Click here to sign up today and join us June 1-2.
Bonus offering: New York State residents and businesses can save $100 on their registration. Our host sponsor, NYSERDA, is offering this discount for the next 154 registrations. Use the code NY22100SP.
Additional discounts are available for both first-time attendees and registrants that are part of or serve disadvantaged communities. Contact resmarket@nyserda.ny.gov for more details.