The work can't wait. It's time to train and equip our workforce.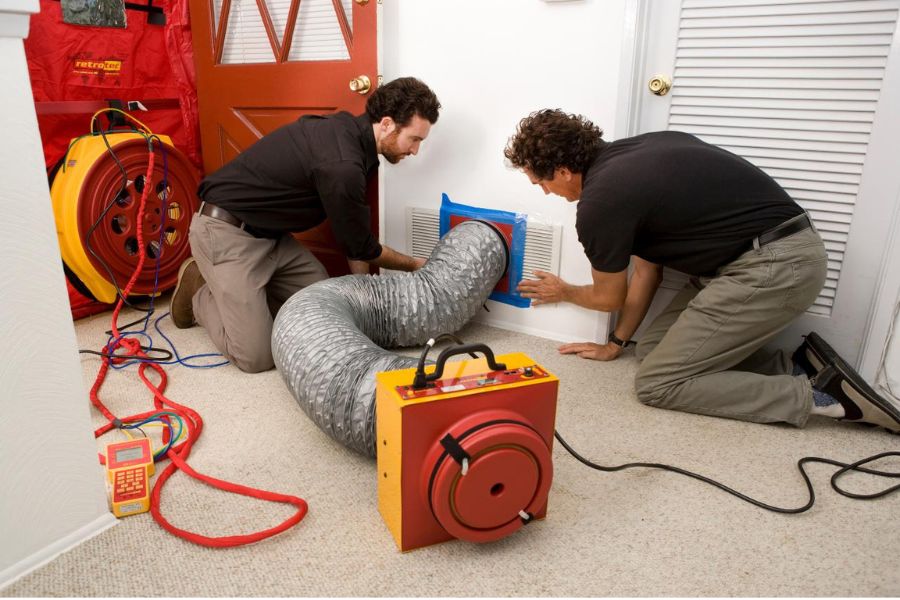 ---
Advancing Workforce Development
BPA's state team works with stakeholders to identify what resources are needed to scale home performance projects. They also work with local schools, technical institutes, and training centers to increase the exposure of students to the career options within this growing industry.
Additionally, BPA is in contact with state energy offices to ensure that the industry's needs are considered as they decide how to spend funding from the Inflation Reduction Act and the Bipartisan Infrastructure Act.
---
Workforce Development Milestones & Resources
A prosperous workforce needs a strong foundation. Here are some of the things we've done so far to set our industry up for success.
What BPA is Doing Next to Advance Workforce Development
We are still working to create a thriving industry and workforce.
---
Professional Development Center
In Progress
In conjunction with the Green Buildings Career Map (launched March 2021), BPA is adding tools specific to building performance on standard job descriptions, qualifications, and career pathways.
---
State-Level Needs Assessments
Ongoing
BPA has started conducting state-level need assessments as the first stage in a longer-term commitment to market transformation. This comes after the national industry-wide needs assessment that was centered on identifying workforce development challenges, addressing gaps in training, and building capacity for individuals and businesses working in residential energy efficiency. Needs assessments are now being carried out in Arizona, Maine, and West Virginia.
---
Training Library
Ongoing
BPA is partnering with individual trainers, training organizations, and educators to co-deliver curated content on technical training, soft-skills training, best practices, and more. The resource collection will continually grow and will be showcased in conjunction with local, regional, and national training events.
---
Business Academy
In Progress
Central to the WFD initiative is supporting organizations in finding, attracting, and retaining workers while also developing business operations to deliver high-quality projects, products, and services. The Business Academy will offer access to curated curricula packages on human resources functions, quality management systems, accounting, management leadership, and more.
---
Affiliates
Ongoing
As part of our WFD initiative, BPA is creating an extensive and robust network of affiliates at the state, local, and regional levels. Our state affiliates help amplify the work of BPA and provide local support to those working in the home performance industry.
---
Americorps VISTA
Ongoing
BPA partners with the Americorps VISTA program to fill a variety of needs in organizing and building up the workforce in the energy efficiency industry. Individuals will be placed in service to BPA allies, Affiliates, weatherization agencies, and State Energy offices. AmeriCorp VISTA members will help set up meetings and events, increase collaboration and training opportunities, and set up projects related to energy and weatherization. Read about BPA's first VISTA volunteer here.
---
Apprenticeship Program Development
In Progress
BPA is the official sponsor of the Department of Labor-approved Energy Specialist apprenticeship program. BPA will work with State agencies, training institutions, contractor employers, and weatherization agencies to provide the framework for on-the-job training and classroom instruction for apprentices. Click here to learn more.
More Engagement Opportunities with BPA
---
Stay Updated
Sign up for our mailing list to stay updated on all things home and building performance.
"*" indicates required fields
By submitting this form, I understand I am subscribing to an email list to receive ongoing communication from BPA.