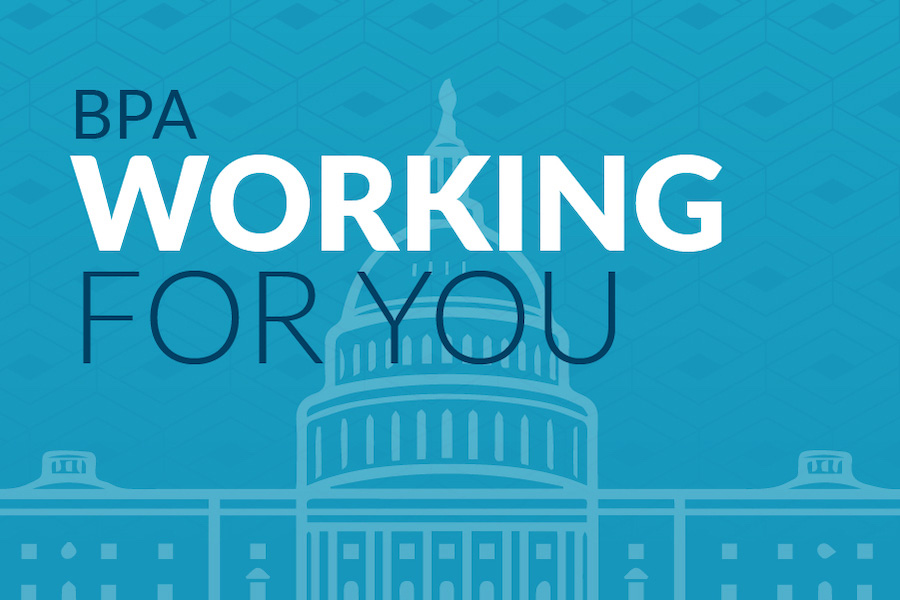 Amplify Your Voice & Sign Our Constituent Letter
Please note, the deadline to sign this letter has passed. Click here to access our legislative action center for the latest opportunities to get involved.
---
The Building Performance Association, with the support of E4TheFuture, is asking for your help. Our industry, like so many others, has been greatly impacted by the COVID-19 pandemic. But with your help, we can come back stronger than before.
At BPA, we're continually working for our members, which includes contractors, weatherization professionals, product manufacturers, and program administrators, among others. Programs help keep all of these people working—and create healthy, comfortable homes.
So if you believe that energy efficiency offers lasting benefits for all Americans, we hope you will make your voice heard. And we'd like to give you the platform to do so.
Please sign this important constituent letter today requesting support including crucial programmatic funding for:
Home Performance with Energy Star,
The Weatherization Assistance Program, and
State Energy Programs (all states).
Signing this letter will help the thousands of contractors and businesses in our industry.
Note that the letter should be signed by individuals. It addresses Congressional chairs and ranking members who serve on the Appropriations Committee. Your support will let them know this funding is essential for us to serve customers and to spur good jobs nationwide.
Rest assured, BPA and E4TheFuture will not share your data with any other entities. If you have any questions, please contact the BPA team at communications@building-performance.org.