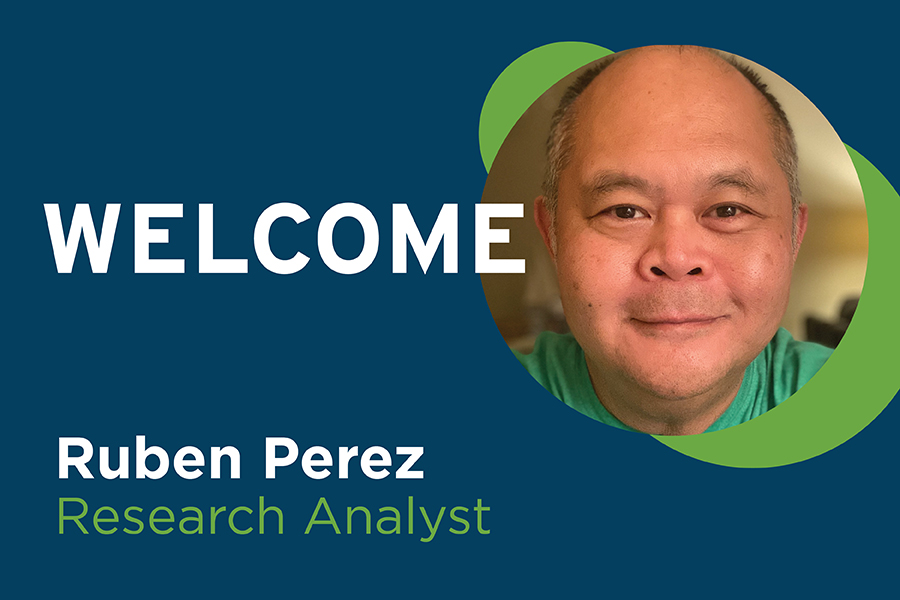 BPA Welcomes Ruben Perez, New Research Analyst
The Building Performance Association (BPA) is proud to announce the appointment of Ruben Perez as a Research Analyst. Ruben has focused his career on supporting and advancing non-profit organizations, most recently as a project manager and data analyst with Girl Scouts of the USA. Currently based in Hilton Head Island, South Carolina, he joins BPA with more than 25 years of experience under various business models ranging from online advertising to FinTech to eCommerce. Ruben graduated from Marquette University with a bachelor's degree in Biomedical Engineering.
In his new role, Ruben will work closely with the team's State Outreach Coordinators as well as senior staff to research and identify new projects and funding opportunities for BPA to pursue. Additionally, he will develop a strong understanding of the needs of and resources that currently support state-level energy efficiency, home and building performance, and weatherization programs.
"I look forward to starting my position as a Research Analyst to help identify new projects and opportunities that will support and promote BPA's mission of encouraging and educating the industry in energy-efficient home building technologies," says Ruben.
"One of Ruben's strengths is his experience in turning data into actionable plans. We look forward to seeing that skill in action so that we can better serve our members and the industry as a whole," says BPA CEO Steve Skodak.
Ruben is a self-described naturally curious person who likes to build things and solve problems. He enjoys spending time with family and friends and his 5-month-old Goldendoodle puppy, Millie.