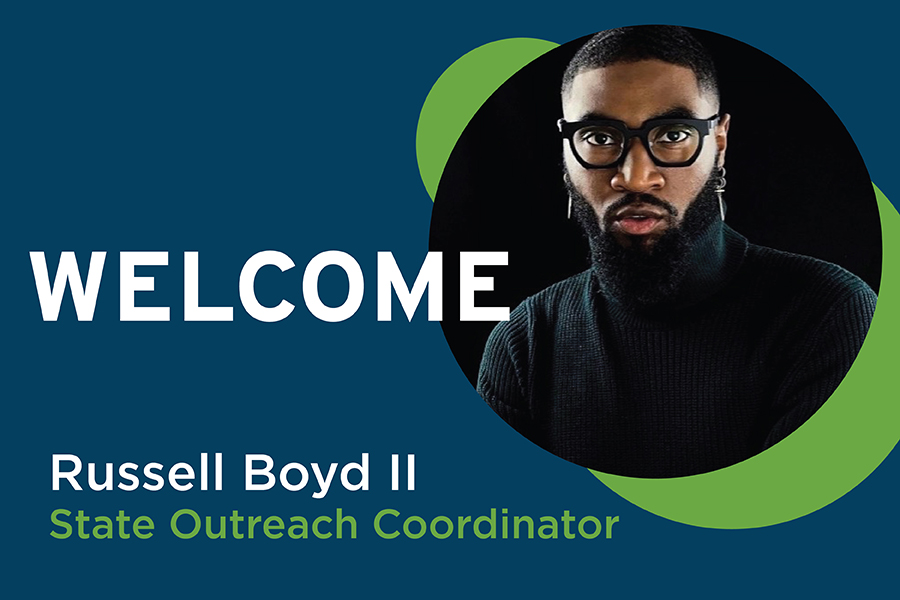 BPA Welcomes Russell Boyd, New State Outreach Coordinator
The Building Performance Association (BPA) is proud to announce the appointment of Russell Boyd II as the newest State Outreach Coordinator. Russell joins a growing state outreach team at BPA who are working to ensure that contracting business and weatherization agencies have access to the workforce development resources in their state—and that the state's broader workforce development and career counseling efforts are inclusive of our industry.
Russell is based in Houston, Texas, and has more than 8 years of experience and proven knowledge of effective planning, external engagement, and campaign/program management. "Russell's work has a history of bringing people together and being the voice for a dissimilar group of people looking to solve complicated issues," says BPA CEO Steve Skodak. "He is enthusiastic about serving people and being part of an association doing good things in the world. I am pleased to have Russell on our team and look forward to seeing how his skillset will advance the mission of the BPA."
In this role, Russell will coordinate with other team members to support and/or develop relationships for BPA with key state level stakeholders, develop revenue-producing projects within selected states, organize industry efforts around workforce development and other key issues, and support BPA's engagement on key policy efforts in target states.
"I am elated to join the Association and support the great work happening across the country," says Russell. "I believe by bridging research, community voice, and the collective vision for our future, we will do transformative work with increasing synergy across our industry, build strong equally yoked partnerships, and maximize efforts to ensure energy-efficient and sustainable buildings."
Russell has been working freelance for the past year to support and strengthen various organizations' narrative and public visibility. Previous work experience includes project management for the Foundation for California Community Colleges and field organization for the National Association for the Advancement of Colored People (NAACP).
"I look forward to bringing my diverse range of experiences and critical and creative skills to the State Outreach team," says Russell. "I also look forward to supporting BPA as we seek to reimagine energy and efficiency in our communities and grow our robust, thriving industry."