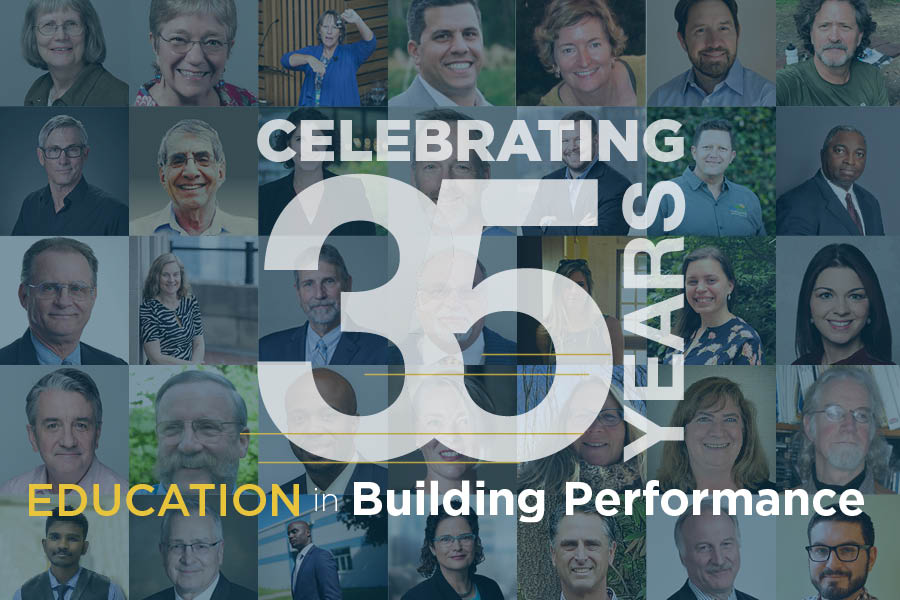 Celebrating 35 Years With 35 Stories: Steve, Suzanne, & Andy
In April 2021, the Building Performance Association put on our 35th annual home performance conference. And, just like many of our members, we've been on quite a journey to get where we are today. We started as Affordable Comfort in 1986, but some of you may know us as ACI. No matter the name, we've always believed that all buildings should provide an energy-efficient, comfortable, healthy, and safe indoor environment.
But enough about us. We wanted to know more about you! So, we reached out to learn more. This post kicks off the first of many where we share the stories of the wonderful people that make up our industry. The same people that work hard to make sure that our association's beliefs become reality. We shared a few of these stories each week until we reached 35 stories and the start of the 2021 National Home Performance Conference, which took place virtually April 12-16.
Here are the first three stories.
---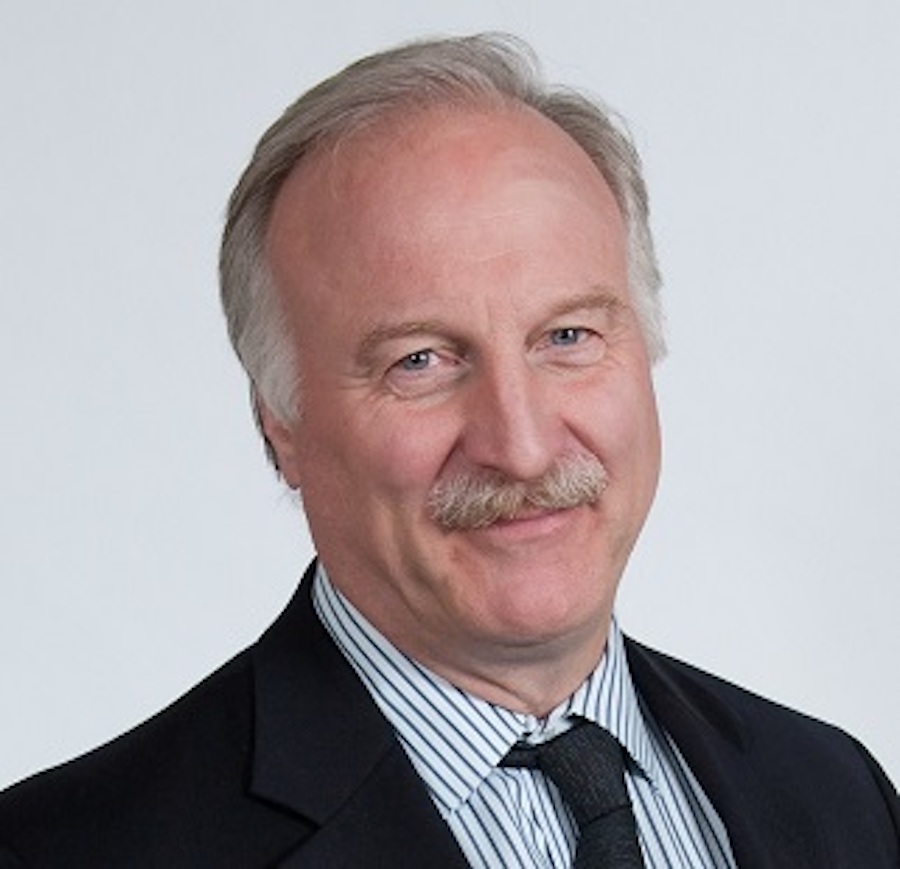 Steve Cowell
President
E4TheFuture
Q: What's the biggest change you've seen in the building performance and energy efficiency industry since you began your career?
A: Since I began my career in 1979 and there wasn't such a thing as comprehensive home building treatment, it has come a long way with the introduction of new technology, software, training, and certification. And the creation of a whole industry focused on safely performing deep energy retrofits. Lastly, the creation of the Affordable Comfort organization, HPC, and then BPA, which is driving more and better strategies. Lots of great changes delivered by a growing team of passionate leaders and contractors.
Q: What's the most memorable session you've attended, or given, at a national home performance conference? Why?
A: Every session that focused on policy and the "elephant in the room" has been a great event. For me, it was fun to join the team and dive deep into what can be done in the policy world to support our industry.
---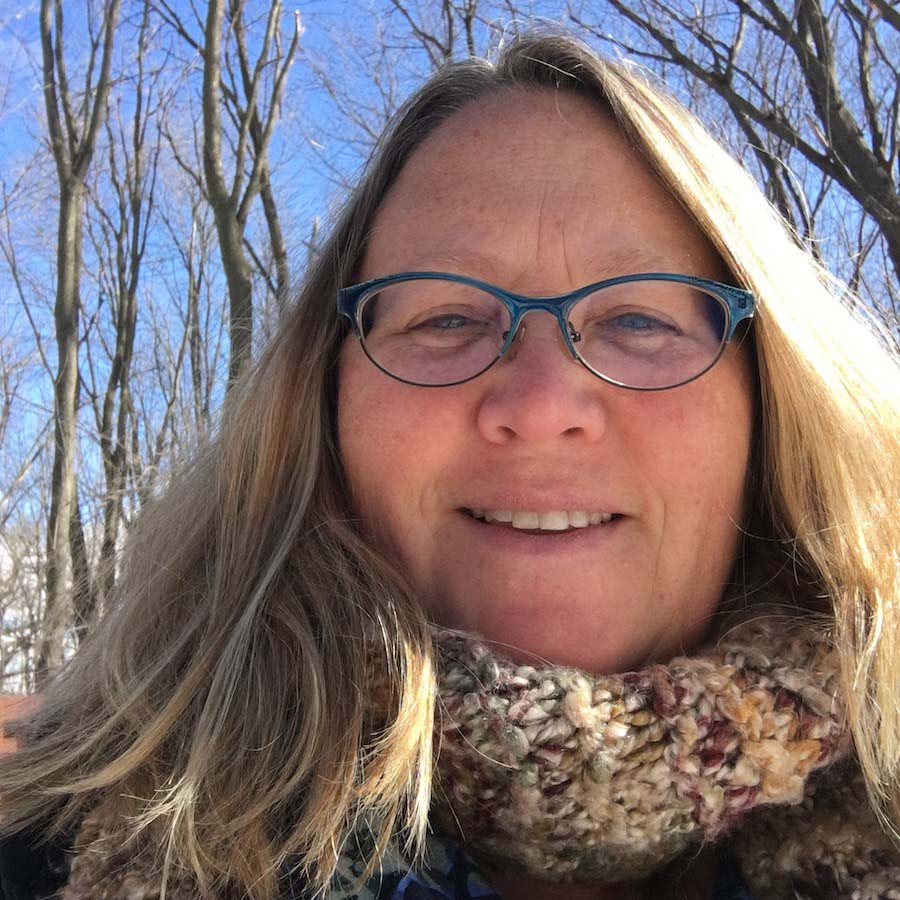 Suzanne Harmelink
Senior Manager
Slipstream
Q: How did you get into the building and home performance industry?
A: The short answer is by accident. Long answer is I was just out of college looking for a job where I could use my newly attained marketing degree. Instead, I started working for Partners for Community Development as a receptionist and administrative assistant supporting the Weatherization Assistance Program in Sheboygan, Wisconsin.
It was great to be a part of doing something real to help disadvantaged families and individuals increase the comfort of their homes while saving money and energy. I was like a sponge trying to learn everything I could about weatherization from policy to measure installation. When I moved on to Slipstream (formerly Wisconsin Energy Conservation Corporation or WECC), I began managing and implementing the effective delivery of training and technical assistance services. One of the primary contracts I worked on then and still support now as our contract with the State of Wisconsin Weatherization and Energy Assistance Programs. I enjoy working with the Weatherization Assistance Program; people working in weatherization are amazing on so many levels. I feel I've been very blessed to have had the opportunities my job offers as well as all of the wonderful individuals I have worked with as I've moved along this path.
Q: What's the best session you've ever attended, or seen virtually, at a national home performance conference? And why?
A: This is a really tough question—so much valuable information! The first session that popped into my mind was a tongue-in-cheek theatrical production from the '90s where building science tablets were being passed down and shared ("actors" included Bruce, Don Jones, Hap Haven, Rana Belshe, and others). Then, there were many inspiring keynotes… more recently, John Tooley's sessions on quality and the TEDx style evening sessions.
However, my many memories center around the people from different areas of the country and energy efficiency sectors discussing ideas, concepts, theories and procedures—working together to figure out the best way to do something, whether it was customer education, diagnostic testing, installing HVAC systems, or performing quality assurance and evaluations. The positive energy and enthusiasm is contagious. Every year I want to come back for more learning opportunities, networking with colleagues, and connecting with friends!
---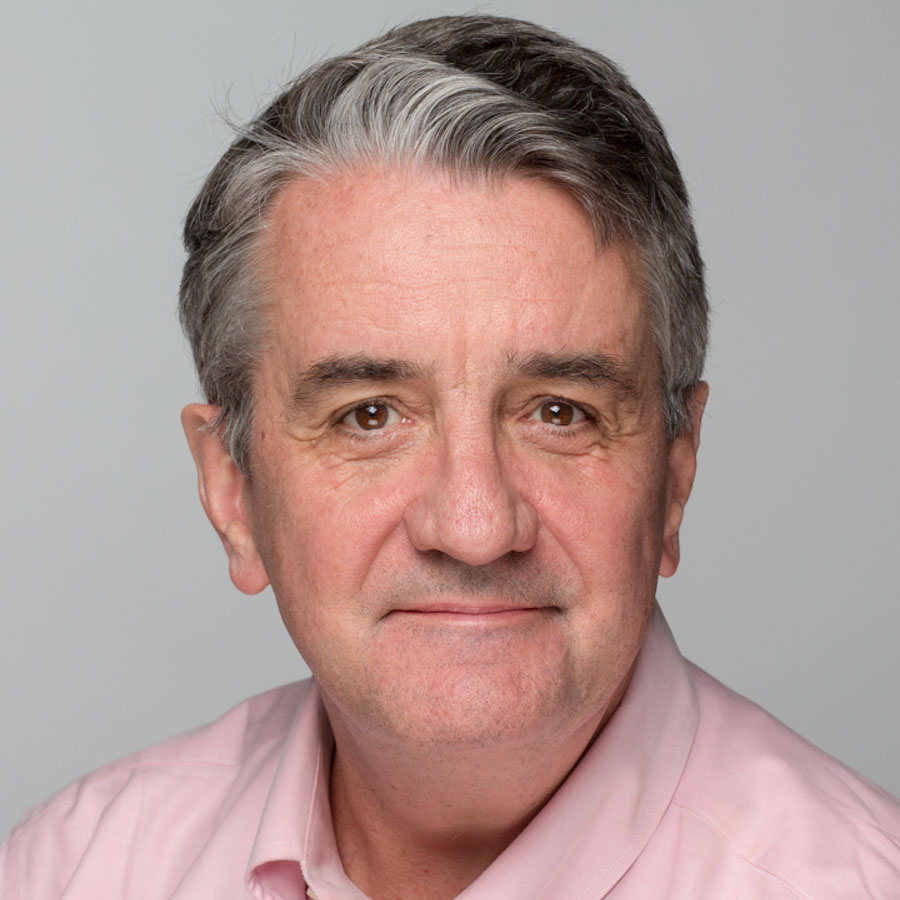 Andy Padian
Director of Multifamily Sustainability
EME Group
Q: How long have you been in the building and home performance industry, and what's the biggest change you've seen since you began compared to today?
A: I actually started really learning (despite my college education) in 1980 when I heard from experts in the field, many of them from ACI-HPC-BPA universe that have become my teachers and mentors. I feel that the biggest changes in the industry have been (1) the relatively lower cost of diagnostic equipment in the field (infrared cameras from $10,000 to $170 attachment to my phone), (2) the increase (although it needs to be greater) of women and minorities in the field, and (3), unfortunately, the new breed of college graduates entering the field that have not been taught the basics of combustion chemistry, building science, moisture and air movement, health and safety, and interacting with humans. Our jobs in the field have to do with humans, and the best practitioners in our field are steeped in human psychology.
Q: What's the most memorable session you've attended, or seen virtually, at a national home performance conference? And why?
A: Hard to pick one, but aside from my own, John Tooley's hilarious session about quality, noting that it is not only important to do the right thing in buildings, but to do it right; this turned into a routine that had the room totally involved: "If you do the right thing and you do it wrong, or you do the the wrong thing and you do it right, that's still wrong, right?" Ten different versions of this went on for the better part of an hour, and people got both the laugh and the point. But of course, there were always must-see sessions from Jim Fitzgerald, Gary Nelson, Dave Keefe, Terry Brennan, Anthony Cox, Joe Lstiburek, Larry Harmon, and the always scintillating Ellen Tohn, who has taught many building geeks stuff about buildings through health and safety; with luck, you can still see some of these stars at BPA!