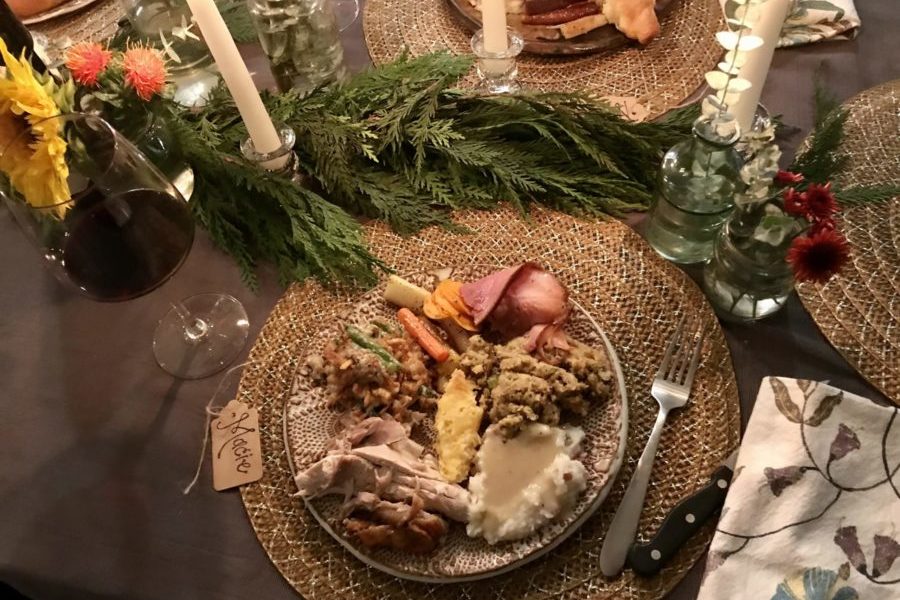 Celebrating Turkey Day Traditions with the BPA Team
With my tradition in mind, I decided to ask the rest of the team at Building Performance Association (BPA): What is your favorite Thanksgiving tradition?
Here's what they had to say.
"At the risk of being too sentimental…Thanksgiving for me has always been the least hurried and rushed holiday of the year. I've had years of preparing the meal, years of helping, and years of just enjoying the meal. The menu is planned, shopping is done, but the day is a series of times of preparing items and waiting. The waiting time is the best. Family is together waiting for something to chill, something to cook, or something to rest or rise."

Macie Melendez, Editor In Chief of the Building Performance eJournal
There is a quote by Havelock Ellis I like, 'All the art of living lies in a fine mingling of letting go and holding on.' Thanksgiving is a day of moving from one conversation to another or lingering on a rich one that may not happen at any other time of the year. Thanksgiving is, for me, a day-long conversation that defines the art of living."

Steve Skodak, CEO
"My tradition, although it is now a thing of the past, involves a walk. My aunt and uncle lived right across the road from Lake Erie and after everyone was stuffed beyond reason, we would walk over to the lake. The weather was almost always a bit nasty, but it was really cool on this cliff looking down at the shore with the wind swirling and it was always what we needed to snap out of our haze and…so we could eat all the pumpkin pie."

Nate Natale, COO
"When I was growing up, we would go to the Macy's Thanksgiving Day Parade on Thanksgiving morning. Then, as we got older, we would watch it on TV. We still do—even though now I don't know most of the performers—and it's always followed up by listening to Alice's Restaurant by Arlo Guthrie."

Bethany Dittmar Sowinski, Director of Education and Events
"My favorite memory and tradition for Thanksgiving is breaking the turkey wishbone! My dad taught me that the wishbone has to dry overnight…so the game actually happens the day after Thanksgiving. I have shared this tradition with my children and now they fight and angle for the best hand positioning, who gets to hold what side, etc. The only problem now is, with 3 kids, there is always a fight over which two gets to do the tradition!"

Katie Miller, Director of Marketing and Communications
"Every year, I rush out after dinner to Black Friday shop with my husband. We've been doing this for nearly 20 years. We spend all evening, throughout the night, and the next day shopping without kids and going to breakfast and lunch. All of the grandkids spend the night at my parents so we can shop. We really do have so much fun! My husband is a trooper. He stands in line while I shop to save a place because sometimes it takes an hour in line."

Robyn Hall, Customer Service Manager
"My favorite tradition is helping to cook the meal. Most years we don't host Thanksgiving but attend it at someone else's home. Every year, I arrive early and help prepare the meal. I love the time it gives me to bond with family while doing something meaningful. I know many feel that meal prep on Thanksgiving is stressful, but, for me, it is a very happy space and one that I look forward to. I think I learned this from my grandmother. Her love language was Acts of Service and she showed it by ensuring her loved ones were always full and satisfied during the holidays."

Tiffanie LaBruyere-Drown, LMS Manager
"We enjoy cooking a turkey on a Weber grill, listening to Pierre Robert play Alice's Restaurant, and drinking homemade hot apple pie. Many years, the boys and I, along with my father, would go buy some pheasant, chukar, and quail to hunt in the morning to add some game to the dinner. This year, I want to catch some trout and smoke it to share with friends and family, or possibly a stranger looking to get away for the holiday. Our kids are older, and who knows where they will be. So, for those of you with young kids, enjoy every minute because it doesn't last forever."

Xavier Walter, State Outreach Coordinator
"We always head out for a walk after Thanksgiving dinner with the whole crew. We bring frisbees and footballs and have an intergenerational play time. It's fun and gives you energy to tackle those dirty dishes!"

Diane Chojnowski, BPA Connections Community Manager
"My partner has somewhat of a baking competition (he wins of course) where he has to bake all these different pies: apple, bl-apple (blueberry/apple), pumpkin, sweet potato, chocolate, and on and on… Grandma (his mom) brings a pie. His brother brings a pie. I make the chocolate one. We've got a small family gathering, mind you… so sometimes there is a pie per person."

Caroline Hazard, Workforce Development Initiative Consultant
What are your favorite traditions? Share them with us below.
And happy Thanksgiving from all of us at BPA—we're so very thankful for your support today and every day.