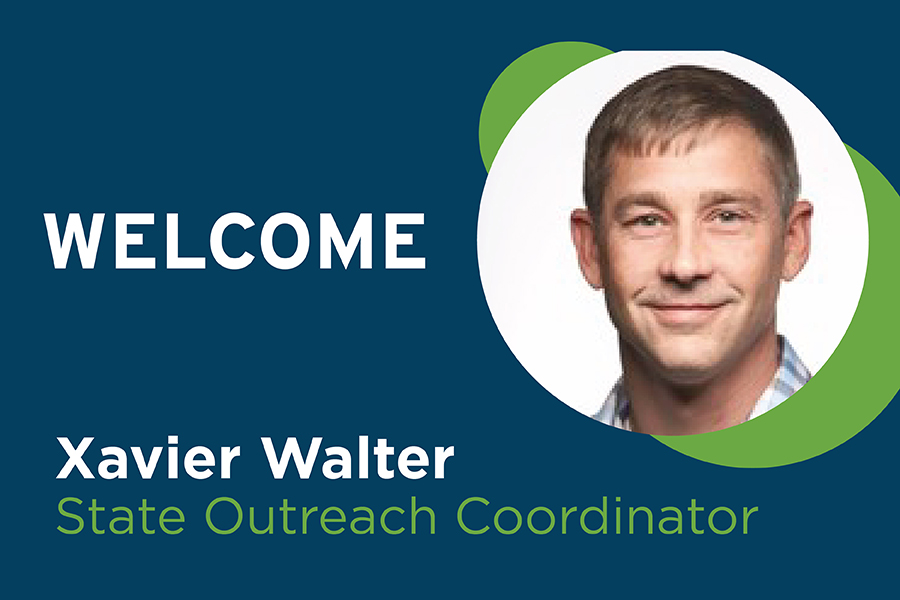 Building Performance Association Appoints Xavier "Zave" Walter as State Outreach Coordinator
We are pleased to announce that Xavier "Zave" Walter has been appointed the State Outreach Coordinator, a newly created position within the organization. As State Outreach Coordinator, Walter will organize support for contractor needs in order to build capacity at the state level and advise state governments on how best to use their resources to advance the home performance industry.
"We're thrilled to have Xavier serving in this new role," said Steve Skodak, CEO of BPA. "We expect to see great things coming from the states as it relates to home performance growth and workforce development. His experience partnering with local officials, state energy offices, and training institutions is exactly the right skill set to accomplish our goals at the state level."
Walter is an entrepreneur that brings more than a decade of home performance with him to this new role. He has started several home performance contracting businesses and previously served as Outreach Director for Energy Efficiency West Virginia. He is also a presenter, teacher, and trainer, with thousands of instructional hours in both the classroom and in the field. Walter holds multiple professional Building Performance Institute (BPI) certifications including Certified Energy Auditor, Certified Building Analyst, Certified Quality Assurance Inspector, and is a 2015 IECC Plans Examiner and RESNET HERs Rating Professional. Walter also spent four years serving in the United States Navy.
"I look forward to aiding in the growth of the home performance industry, especially in underserved areas such as my state, West Virginia," said Walter. "This new role puts me on a great team helping to support an industry I love so much."
In an effort to advance policies that benefit the industry at a state level, Walter has several goals for his new position. "I hope to get more people to work, aid in our nationwide transition into a cleaner energy economy, and help grease the wheels of change to make homes more comfortable, safe, and efficient," said Walter.
Outside of his passion for energy efficiency, Walter co-owns a campground and fishing lake in Webster County, WV. He enjoys exploring, farming, and live music.