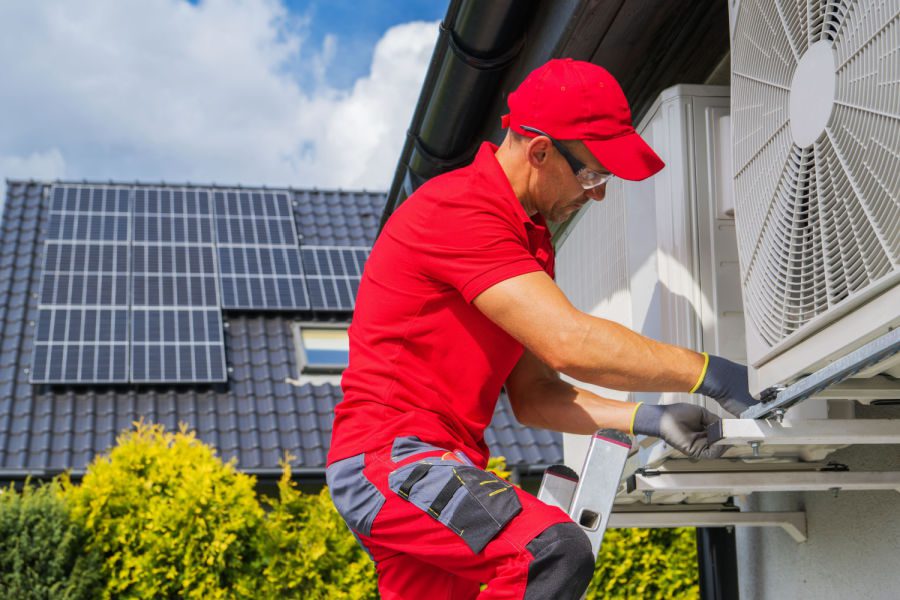 Contractors weigh in on HOMES and HEEHRA Rebate Implementation
Home performance and electrification contractors will be vital to the success of the $8.8 billion Inflation Reduction Act (IRA) home energy rebate programs, HOMES and HEEHR. Contractors are on the front lines of residential decarbonization, working with households to cut energy use and draw down emissions while making homes more comfortable and more affordable. They will be critical to both successful energy efficiency and electrification projects, as well as homeowner education about new rebates and federal tax credits like 25C.
To ensure contractor voices are strongly represented as program implementation begins, the AnnDyl Policy Group administered a Contractor Survey from November 2022 to January 2023 to gauge planned contractor engagement and uptake for the two home energy rebate programs, which will be administered by states, territories, and tribes in the coming years. Initial aggregated survey results are now available.
High Level Takeaways
The survey was geographically broad with 1154 contractors from all 50 states and the District of Columbia responding.
Interest in the rebates was high among the respondents; only six (6) percent of respondents indicated they did not plan to pursue HOMES rebates.
However, there is a great need for contractors to have more information about how the rebates will work. Nearly half (49 percent) of respondents said they would need to learn more to decide which HOMES rebate pathway (measured or modeled) they planned to pursue.
There was significant interest in marketing both rebates to eligible low- and middle-income households (57 percent of the respondents indicating they would market to this demographic). However, there was significant concern with how income qualification would work and how the point-of-sale rebate requirement for HEEHR would work.
When asked what type of work force training contractors would prefer, almost half (46%) said subsidies for on-the-job-training, while the remainder were evenly split between online and in-person outside training courses.
For a deeper dive into the survey, go to the AnnDyl Policy Group Contractor Survey.