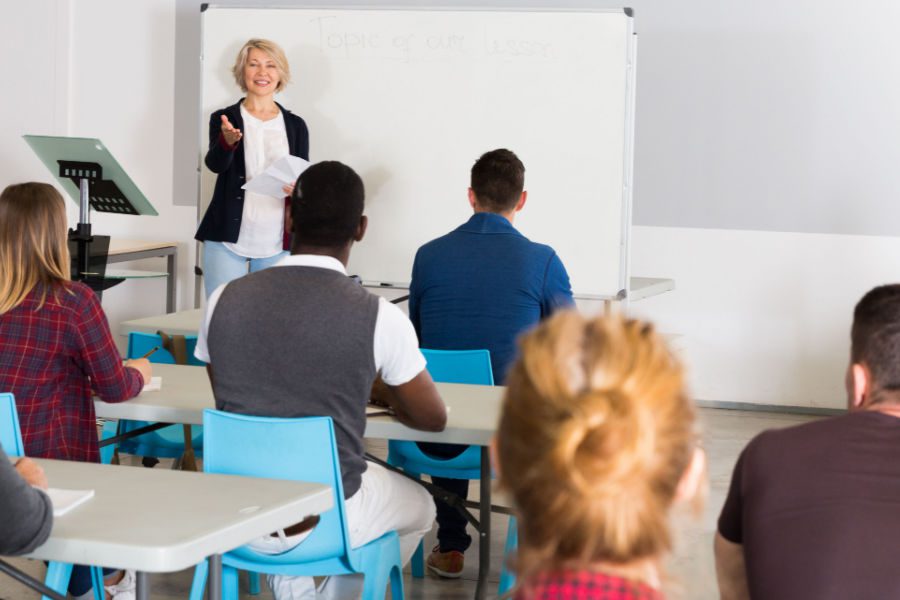 Summer Energy Efficiency Training for Teachers to be Held at College of the Atlantic
College of the Atlantic and the non-profit Envirolution are teaming up to host a 3-day professional learning workshop for high school and middle school teachers here in Maine. The curriculum meets NGSS, Common Core, and Social and Emotional Learning Standards, and tuition is being subsidized by the Harold Alfond Center for the Advancement of Maine's Workforce. This training provides a unique opportunity for teachers to take action, saving their school money by reducing energy consumption while integrating energy efficiency curriculum into their academic year.
Project ReCharge Teacher Energy Efficiency Training, June 19-21st
This unique training opportunity will take place at the College of the Atlantic campus in Bar Harbor from June 19th through the 21st, and registration ends June 1. Project ReCharge is a hands-on and project-based STEAM (Science, Technology, Engineering, Art, and Mathematics) curriculum and training program that engages students, teachers, and community professionals. This interactive energy education program provides valuable professional learning and classroom resources to teachers, who can then empower students to become energy detectives focused on saving their school money through energy efficiency proposals.
Each participating teacher will receive the full Project ReCharge curriculum with 20+ hands-on STEAM lessons, access to the online teacher portal, and a full classroom set of tools and materials to lead all the lessons in their school ($2,000 value).
Project ReCharge Costs
The 3-day workshop initially cost $3,600, but thanks to the Harold Alfond Center for the Advancement of Maine's Workforce and a $1,200 scholarship payable to the teacher's school district, the cost to participate is $2,400.
Curriculum and Ongoing Requirements
Professional Learning (40 hours)
Immersive 3-day (21 hr.) summer training virtually or in person at the College of Atlantic in Maine: June 19th-21st.
Attend 20-25 hrs. in sessions of follow-up PL throughout the following school year.
Informal meetings between teachers and/or Project ReCharge staff as needed.
Ongoing Requirements
Implementing the Project ReCharge Curriculum (5-27 lessons) during the academic year of participation.
Provide a minimum of 5 lesson feedback forms—submitted electronically via the teacher website.
Administering student pre/post assessments by set due dates—available online.
Complete teacher pre/post assessments by set due dates—available online.
Participate in a focus group at the end of the school year—conducted during the last monthly session.
Maintain regular communication with Project ReCharge staff.
Compensation for Project ReCharge Participants
A $1,000 stipend or equivalent PL hours will be issued to Project ReCharge trained teachers at the completion of the 40 hours of professional learning. Classroom materials, curriculum, and professional learning are all included!
More Scholarships Available!
If additional scholarship funds would make a difference for you, or if you or your organization are interested in helping further the success of Project ReCharge, please email David Gibson at dgibson@coa.edu.