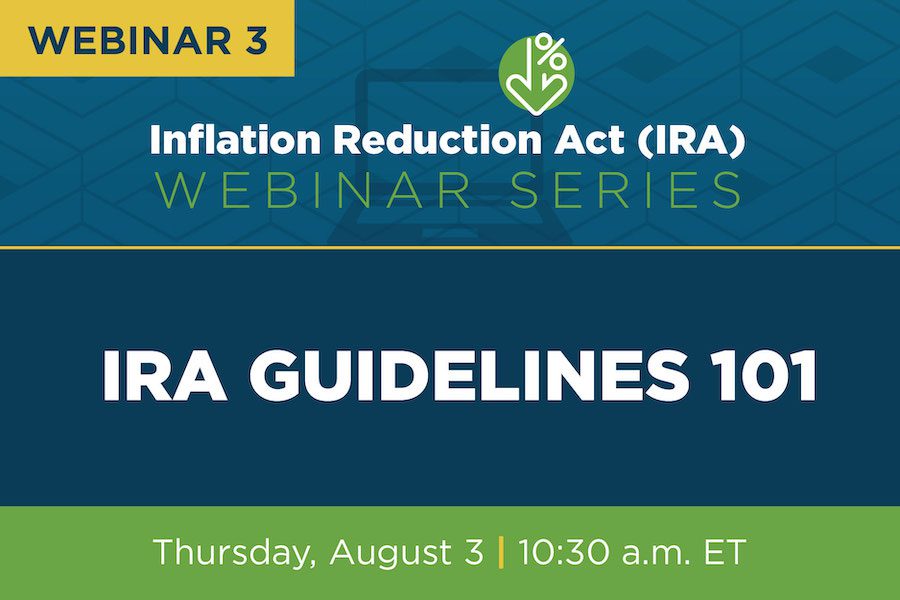 IRA Webinar 3: IRA Guidelines 101
Get ready for the webinar you've eagerly anticipated since the IRA was officially enacted. In this comprehensive 90-minute session, we'll delve into the guidelines set by the Department of Energy, offering invaluable insights from our panel of experts. Keep an eye out for further updates on this exciting event.
This webinar is free for paid BPA members.