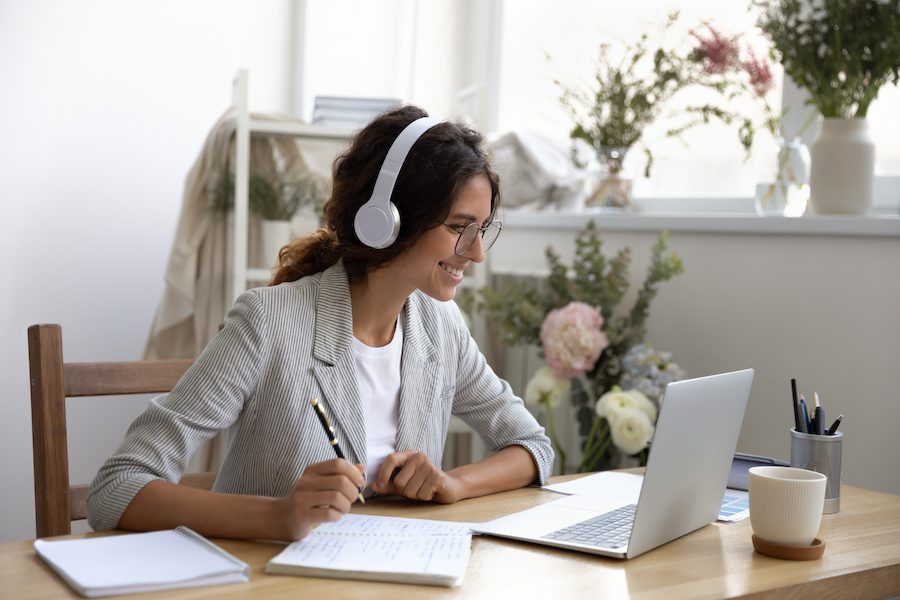 Free Online Training for Energy Experts
The future of energy use here in the state of Maine relies on a motivated and specially trained workforce of energy professionals. For that reason, the Maine Building Performance has put together a series of energy expert entrepreneurship videos, in collaboration with Energy Circle and funded by Maine Governor's Energy Office Clean Energy Partnership.
If you are looking to get started as an energy auditor, home rater, or energy expert in the state of Maine, this free online training will provide you with a foundational understanding of what it takes to leverage online marketing and sales tools to generate leads and keep your calendar filled.
1. The Role of Energy Experts in the Built Environment
Peter Troast is the CEO and founder of Energy Circle, a digital marketing agency that specializes in the energy sectors. The first module of this series sheds light on the myriad opportunities within energy entrepreneurship. The focus is on the residential sector, where energy experts play a pivotal role in tasks ranging from HVAC to solar and building envelope improvements. These professionals act as a bridge between businesses and homeowners, guiding, coordinating projects, and emerging as the trusted advisor for energy and home comfort concerns. Notably, in Maine, the clean energy sector offers lucrative wage opportunities, with a significant portion of wages falling between $50,000 and $200,000. The module concludes by stressing the importance of becoming a trusted advisor amidst the overwhelming options and information available to homeowners.
2. Marketing Basics for Energy Experts
This module dives deep into the unique marketing needs of energy experts. It's crucial to understand how homeowners perceive home performance, which often starts with a single concern. The challenge is to shift this mindset towards a holistic, whole-house perspective. The module accentuates the importance of an online presence, especially through Google Business Profiles and online reviews. A well-structured website that narrates a company's story, services, and uniqueness is also emphasized.
3. Landscape of Energy Experts
Collaboration is key, especially with contractors in the HVAC and insulation sectors. This module outlines the various career paths within different business models, categorizing professionals into three main groups: Independents, insulation/building envelope contractors, and HVAC/mechanical contractors. From entry-level positions to managerial roles, there's a plethora of opportunities, including business ownership. The module also touches upon the value and pricing of energy audits and the different market-driven pricing models.
4. Sales Insights from Ed Matos
Ed Matos, with over thirteen years of experience in sales, shares his journey and insights. From setting the stage for initial appointments to using the right tools and language, Matos emphasizes the importance of a structured sales process. He advocates for the power of agreement and the significance of framing the sale correctly. The key takeaway? An educated customer values the proposition, while an uninformed one zeroes in on the price.
5. Navigating the World of Tax Credits, Rebates, and Other Incentives
Tax credits, rebates, and incentives are becoming increasingly significant in the home energy upgrade sales process. This module stresses the importance of understanding the homeowner's perspective, especially given the prevalent confusion about financial aspects. Energy experts play a crucial role as trusted advisors, not just in building science but also in navigating the complex landscape of incentives. The module also recommends adopting a multi-year plan approach, especially with tax credits that can be utilized over several years.
6. The Power of Certifications and Emerging Services
Differentiating oneself in a saturated market is challenging. This module discusses the importance of certifications in establishing credibility and expertise. It categorizes certifications into four primary groups and also highlights emerging services in the energy field. From "healthy home assessors" focusing on indoor air quality to "electrification advisers" and the rising demand for energy modelers, the module provides a comprehensive overview of the evolving landscape.
---
To access the training videos, you will need to join BPA as a free, basic member or login to access them. Join as a free member here, and then click to watch!