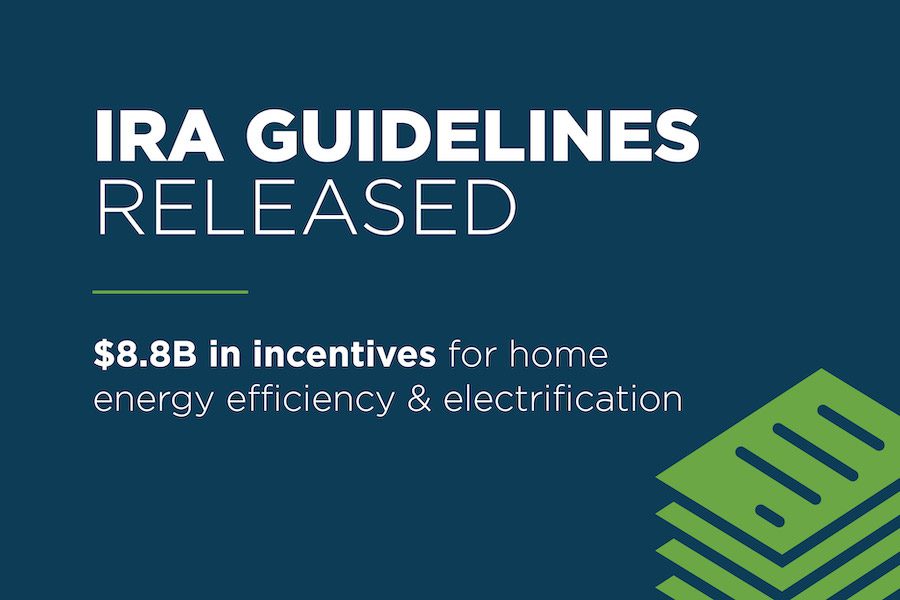 Inflation Reduction Act (IRA) Guidelines Released
Today, the U.S. Department of Energy released guidance for state energy offices to apply for home energy rebate programs under the Inflation Reduction Act (IRA).
With $8.8 billion in funding, the home energy rebates include the Home Efficiency Rebates Program (HOMES) and the Home Electrification and Appliance Rebates Program (HEEHR).
Program Requirements & Application Instructions ›
In addition, DOE released several companion resources:
We will be reviewing these guidelines closely and providing additional details in the coming days.
We'd like to thank our network of stakeholders and contractors for their support in making the IRA a reality. It's been a long road paved with surveys, webinars, reports, advocacy, and countless hours spent in the field getting this important work done.
The passion of this industry has paid off and we'll now be able to provide immense benefits to families in homes across the country. There's a lot of work ahead and BPA is proud to support our industry during this unprecedented time.