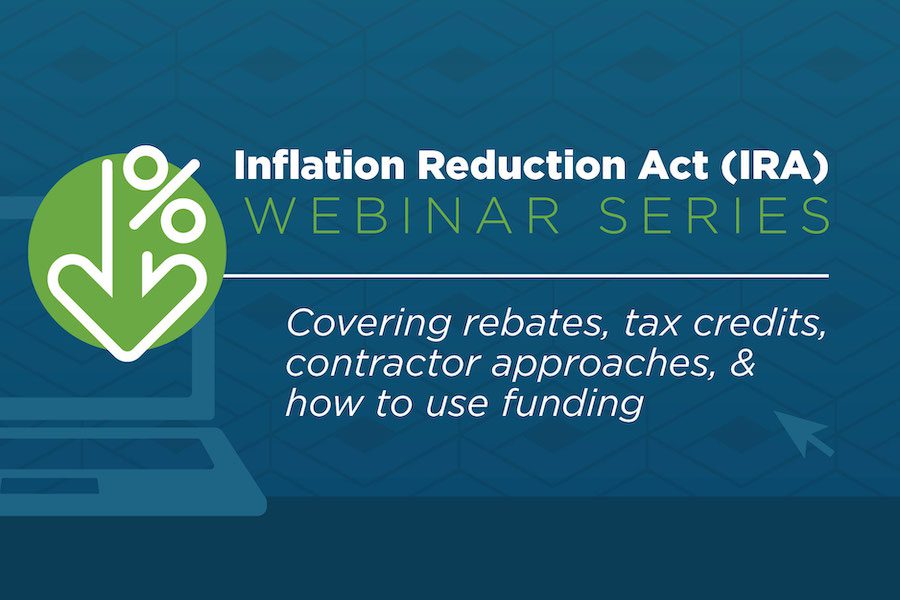 IRA Webinar Series – Playbacks & Upcoming Live Event
Earlier this spring, we launched our Inflation Reduction Act (IRA) webinar series to give you a comprehensive understanding of the IRA. So far, we hosted two events:
Webinar 1: Income-Verified Rebates at Point of Sale: Solutions for Meeting Home Energy Rebate Program Requirements
Webinar 2: Understanding the 25C Tax Credit for Contractors
A recording of each event is available for free to all paid BPA members. Members can visit this page and login to get access to each webinar playback. Not yet a BPA member? Click here to explore benefits and join.
Join Us for Our Next Live Webinar – IRA Guidelines 101
Our next live webinar is hosted on Thursday, August 3 at 10:30 a.m. ET. This webinar has the information you've been waiting for since the IRA was signed into law. This 90-minute session will cover everything you need to know about using funding from the IRA.