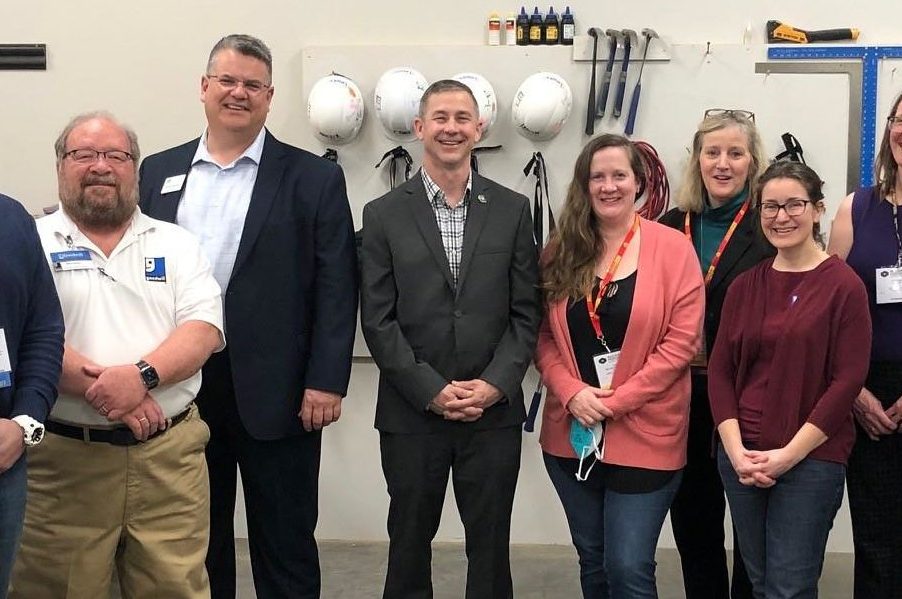 Kicking Off The National Home Performance Conference in Nashville
by Macie Melendez
Today we kicked off the National Home Performance Conference and Trade Show in Nashville, TN—the first live event BPA's held in nearly 3 years. Day 1 of this 4-day conference was full of workshops on topics like vented and unvented attics, the house as a system, ventilation, home assessments, and healthy homes pilot programs.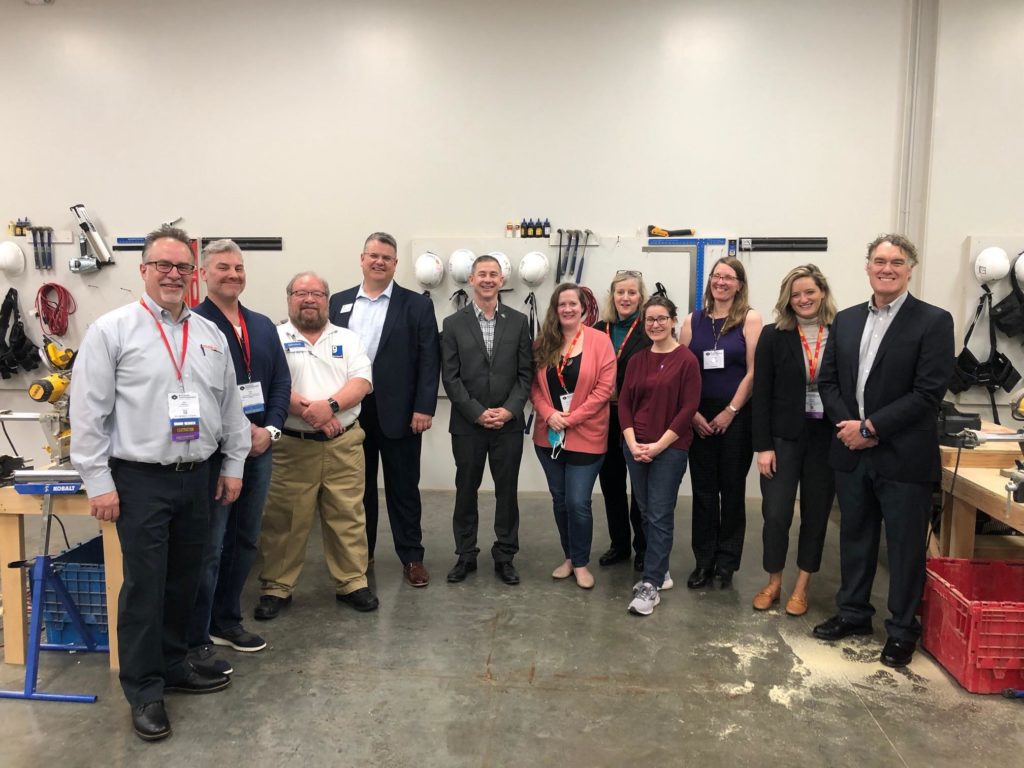 Once the morning workshops were complete, attendees took a lunch break, then headed back for afternoon workshops. I had the pleasure of attending an afternoon workforce development offsite hosted by the Tennessee Valley Authority (TVA) at Goodwill's training facility in West Nashville. This event showcased TVA and Goodwill's pilot partnership to create a viable pipeline of qualified workforce entrants into construction and energy efficiency-related jobs by integrating building science into a construction training course.
It was truly wonderful to learn more about what Goodwill and TVA are doing to help develop our industry's workforce. When listening to Matt Gloster, Vice President of Mission Advancement at Goodwill Industries of Middle Tennessee, you could feel the heart and soul of what they're doing. Their 4-week construction training program uses an on-site training house to teach basic building science, and they work hard to make sure their students are placed into jobs when they're done. Gloster said, "I get up every day motivated to get one more person to work."
Afternoon workshops continued, followed by a conference welcome and kickoff. Attendees were formally welcomed by BPA Board Chair Paul Francisco, CEO Steve Skodak, COO Nate Natale, and host sponsor TVA's Frank Rapley. Energy justice and equality were the key topics echoed by all people that took the stage this evening. "One of the things I'm most excited about is the way that, as an organization, we're putting an equality lens on everything," said Francisco. "We're making sure it becomes infused in everything we do. Our industry depends on it." Similarly, Rapley said, "We're recommitting ourselves to social justice and reducing the energy burden."
These statements aligned well with keynote speaker Paula Glover's topic, "The Role of Energy Efficiency in a Just Energy Transition." Glover is the President of the Alliance to Save Energy, a bipartisan, nonprofit coalition of business, government, environmental, and consumer leaders advocating to advance federal energy efficiency policy. Glover spoke eloquently and also from the heart. "I convince everyone around me that energy efficiency is the most important thing in their life, they just don't know it yet," she said.
She continued to tell a story of how we're in a pivotal place in our industry—she called it a defining moment. "Pick your data point," she said. "It could be Spring of 2020 or two months ago in Ukraine. There is a greater urgency for the work that we do." While the need for efficiency had grown, Glover is optimistic that we can rise to meet the challenges we face. "I think that as long as we move forward and not avoid what is most difficult, we will get there," she said. "We can act on these issues in ways that deliver results."
As far as the future of the industry goes, she says that while developing a strong workforce isn't easy, we all need to spread the word that "we're hiring!" And everyone that's in the industry now needs to focus on the importance of a just energy transition. She challenged the crowd to think about what they'll do to ensure a just energy transition. Then, she said, "What are you going to do to make that happen?" While offering help to anyone who wants it, Glover also said, "There's no more important time to think about your response to that question than today."
The National Home Performance Conference and Trade Show takes place April 11-14…stay tuned for more conference coverage and visit our social media pages for the latest happenings.
Macie Melendez is the Editor In Chief of the Building Performance eJournal.