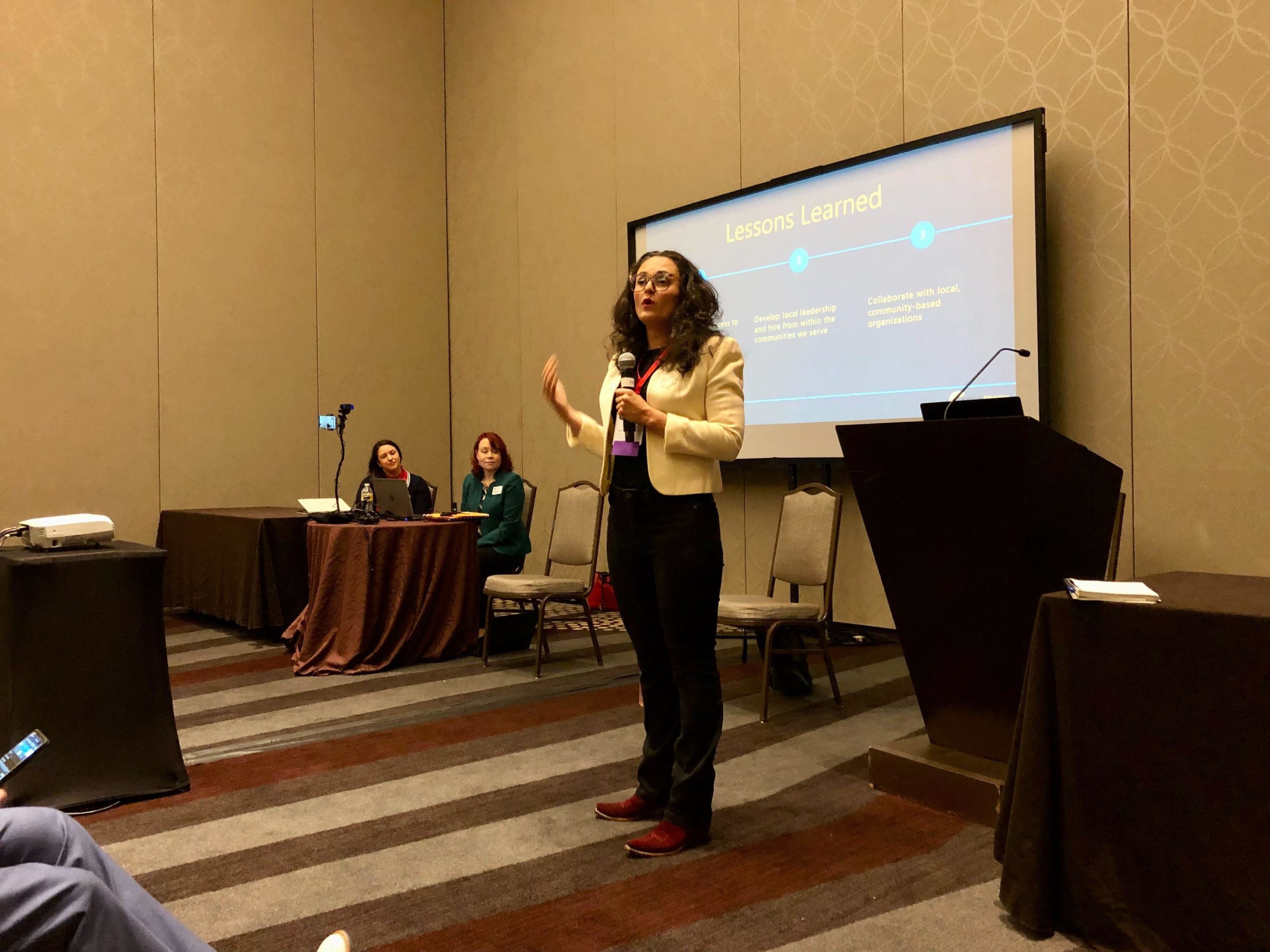 by Macie Melendez
Day two of the National Home Performance Conference and Trade Show was full of the content attendees know and love. A total of five breakout sessions took place in their new 60-minute format and were well received.
This morning, I attended the "Leading with Equity, Metrics and Strategies" session led by a wonderful panel. Presenters hit on hot topics like keys to success in equitable programs—spoiler alert: it's community partnerships, workforce development, and using data to target the right communities—and ways to embed equity into company culture.
Maggie Kelley Riggins, Senior Program Manager of the Southeast Energy Efficiency Alliance, told the room that we need to prioritize people. "Even if we have data to support something," she said, "let's ask, Is that what they want? Is that what they need?'" In other words, we need to prioritize needs over numbers.
President & CEO of Centro Hispano de East TN, Claudia Caballero gave sound advice on leading with equity at your organization: "If you write people into your plan, you need to write them into your budget," she said. "If they aren't in your budget, you don't have an equitable program."
After the morning breakout sessions, attendees had lunch while both formal and informal meetings took place in the halls of the meetings rooms and in conference rooms.
During lunch, U.S. Secretary of Energy Jennifer Granholm gave a welcome address. BPA's Director of Marketing and Communications Katie Miller described Secretary Granholm's message as poignant and specific to our industry. "You and your expertise are more important than ever," said Granholm. "You are the brains, the arms, the legs…you are the ones installing the heat pumps, you're filling the energy-wasting air leaks, installing installation, you're promoting energy saving measures that are going to help us slash carbon pollution, and doing the things that are going to keep more money in wallets." (You can view her full message here.)
After lunch, attendees continued their education at all kinds of sessions, including an update on DOE's Weatherization Assistance Program (WAP). WAP is preparing to implement several new grant programs, including the $3.5 billion appropriations from the Infrastructure Investment & Jobs Act, so it's no surprise that attendees wanted to know the latest.
I attended the "Home Performance to Income-eligible Household" session, which covered innovative ways to reach target audiences, such as virtual outreach and in-person community events. Angie Bivens, Operations Manager of Franklin Energy Services LLC, shared some great ideas with the crowd that she's found success with, such as outdoor community events and youth-centered games. Her advice for anyone trying to promote their services? "It starts with a little outreach. Remember to have fun with it!"
Their session also covered some interesting case studies—my favorite of which was a high school that was turned into multifamily apartments. Alysse Rodrigues, Customer Programs and Products Manager at Avangrid explained the project, The Tyler. The award-winning mixed-income apartment community was built for seniors and it was the first historic adaptive reuse project in the United States to meet the industry's strictest standards for energy performance.
After sessions, there was a reception and an evening screening of Corbett and Grace Lunsford's Home Diagnosis TV series, followed by a lively Q&A.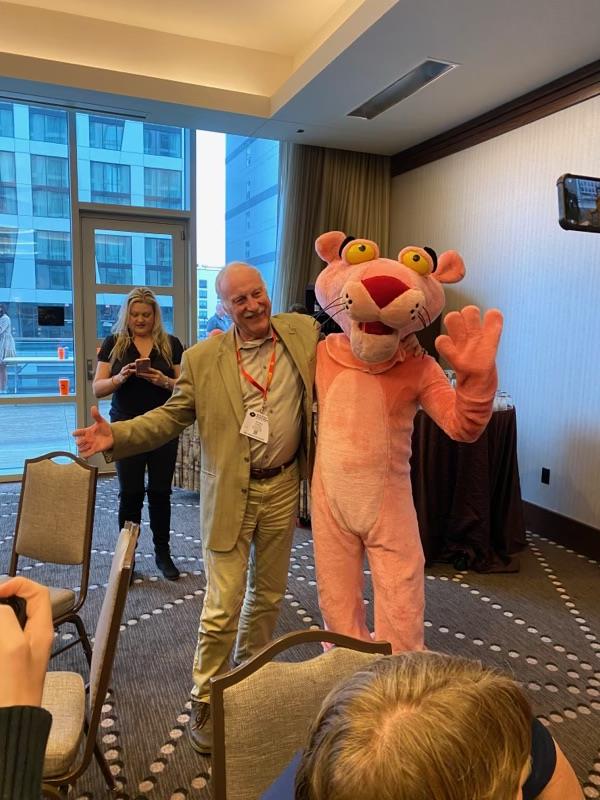 To end the evening, some people also attended a more intimate reception hosted by Pearl Certification & Owens Corning. Their mini event promoted the AirCare Contractor Program, which was introduced in May 2021, and offers contractors a suite of vetted partners who bring a whole-house approach to achieving high-performing indoor environments.
We're now into day three…stay tuned for more from Music City!
Macie Melendez is the Editor In Chief of the Building Performance eJournal.