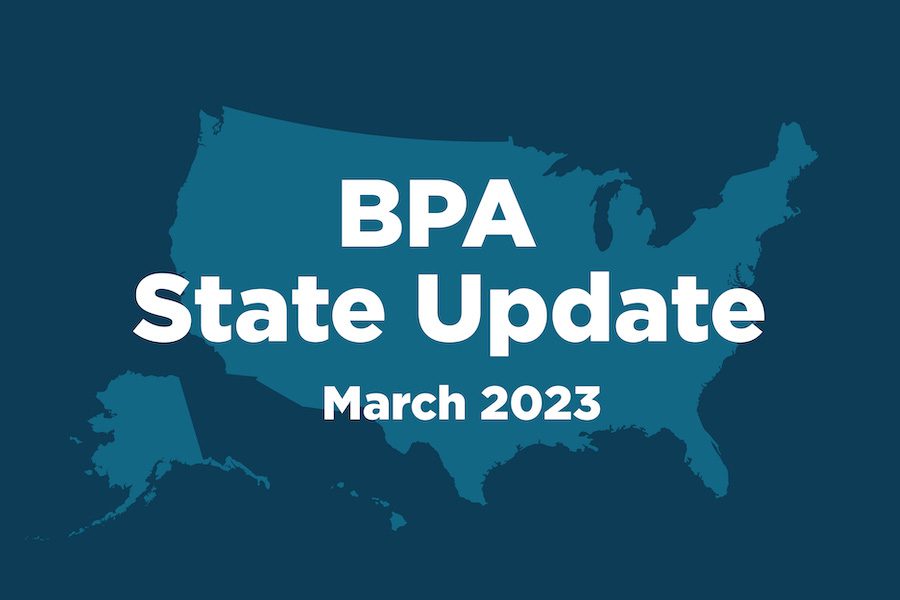 March 2023 State Update Overview
BPA tracks the latest policy updates and legislative issues in many states across the nation. Read the highlights and find your state and check out the most recent policy news below.
Key Highlights
In Maine: The first cohort for ReMaine's internship program, which provides an entry point for clean energy jobs, is underway.
The BPA State Outreach team is currently working with many states to create partnerships, which are expected to begin in March. These states include Delaware, Kentucky, and Nevada.
All State Updates
For additional information regarding work in states across the country, click here to visit our full state advocacy page and find your state.