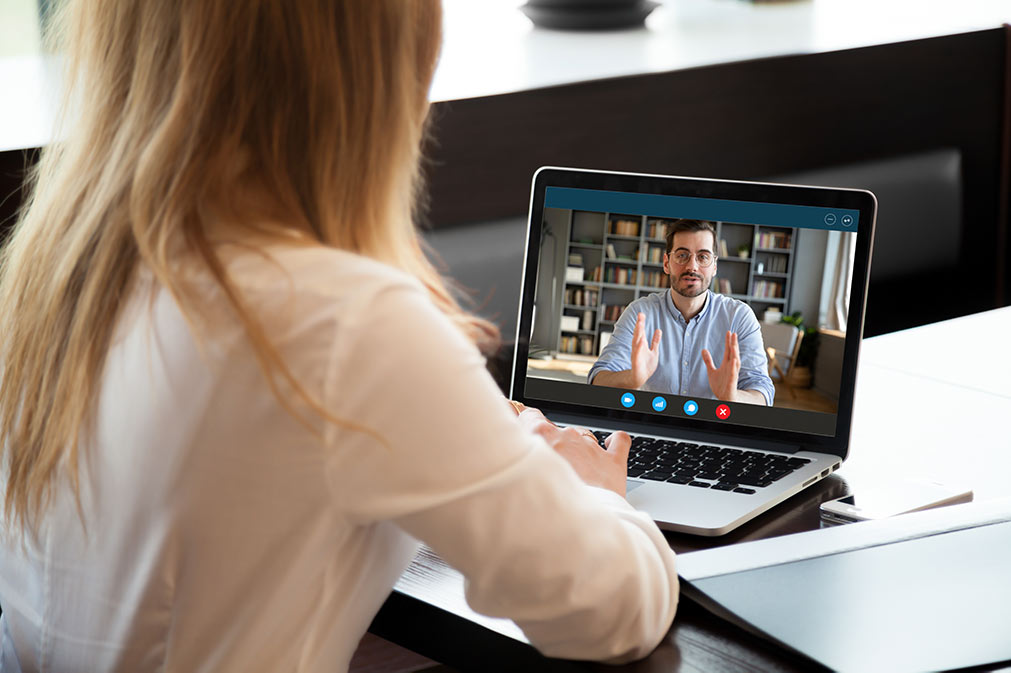 NHPC21 Virtual Conference Roundup – Day 1
by Macie Melendez
Yesterday, the Building Performance Association kicked off this year's National Home Performance Conference—its 35th annual conference in this industry. With live sessions planned all week, and hundreds of on-demand sessions available, it's clear this event is valuable and unparalleled. What struck me yesterday, though, was its connection to Austin, TX, the place where an in-person conference would have occurred. Local companies and musicians were represented, and there's even a conference radio show called the Threads of Texas.
The morning of Day 1 began with guided meditation, courtesy or AdZENtures Yoga and streaming live from Austin. Attendees were welcomed by BPA's CEO Steve Skodak and Vice President of Education and Events Nate Natale, along with Sydney Roberts, Technology Director at Apogee Interactive and BPA's Chair of the Board of Directors.
The first breakout of the day consisted of three live sessions:
Discovering Building Performance Career Center and Pathway Resources
Seven Ways to Make the Financial Case for EE
Targeted Dense Pack Insulation Strategies
---
I chose Seven Ways to Make the Financial Case for EE with Mark Jewell of Selling Energy. Mark is a dynamic speaker, full of facts and information, and extremely helpful ways to frame energy upgrades to your clients. I learned a lot about ways to speak to clients and show real numbers, but I learned even more about how people make decisions. Mark said: "People come to you as a solution seeker. There are a lot of emotional drivers but at the end of the day, someone is going to say: Can we afford this?" He also said that most people make emotional decisions and then justify them through a financial lens. In other words, "Most people don't even make decisions. They make comparisons." If you can meet the emotional and financial needs of a potential customer, you're more likely to make the sale. Even better if you're equipped with the calculations to show them exact numbers (i.e., for every $1 you spend, you will see a $2.10 return).
After Breakout 1, we heard from Secretary of Energy Jennifer M. Granholm. Wow, she was dynamic. It was a pep talk for everyone and anyone in our industry. Along with gratitude and belief in home performance contractors, Secretary Granholm told a story of a woman she's mentored for more than 20 years. A woman with financial struggles who literally has money seeping out of the crevices of her apartment each month. Unfortunately, a situation that happens far too often. Which is where we come in. Retrofits and weatherization frees up people's money for food, childcare, and healthcare. But I don't have to tell you that. And we need more of it. As Secretary Granholm said, "If we want to hit net zero, we need to speed it up." And that's what President Joe Biden's plan is working toward.
One of my favorite things Secretary Granholm said was: "What are we on this planet to do if not make it better for others? And we are eager to support you. We want you to know that we've got your back and we'll provide the support you need to meet the moment."
You can watch her whole message here.
---
Breakout 2's live sessions included:
For Those Who Need It Most – Zero Energy Ready Affordable Housing Retrofits
Residential Retrofit and Redon: Lessons Learned from 5 Years of Radon Data Collection in Weatherization
Selling Heating Pumps: What Works With Electrification?
I chose For Those Who Need It Most – Zero Energy Ready Affordable Housing Retrofits. The session was enlightening and sobering, as 1 out of 5 Americans report reducing or forgoing necessities such as food and medicine to pay an energy bill and 11% of households reported keeping their home at an unhealthy or unsafe temperature to lower energy bills. While we often talk about comfort in this industry, that's not what it's all about. For these people, their homes' safety is a matter of survival. This session provided insight into affordable energy upgrades and improving air quality.
---
Breakout 3's live sessions were:
Affordable Housing Implementation Barriers
Health, Comfort, Energy Efficiency: Keys to Post Pandemic Marketing Success
Heat Pump Design & Installation
I attended Health, Comfort, Energy Efficiency: Keys to Post Pandemic Marketing
Success and listened to Suzanne Shelton's fast-paced, impressive knowledge of the subject matter. Her session was filled with useful tidbits about the state of our public. For example, she says, "because of COVID, concern for the overall health of people has increased much more than concern for the planet." That makes sense. Her advice? "When we are worried about our jobs and health and keeping our family safe, we don't have the luxury of eco-friendly stuff. Basic needs have risen to the top of our concerns, and you need to keep that context in mind."
My day ended with a live-streamed concert from Austin's Jane Ellen Bryant. Her music was soulful and her demeanor was delightful. Afterwards, there was a sponsor networking event and a networking happy hour. The virtual networking space had virtual tables and couches, and you could join others in live video chats. It was a great way for attendees to connect as they would if we were all in a conference room or passing each other in the hallway.
I'm looking forward to what Day 2 has to offer. You can view the conference program here.