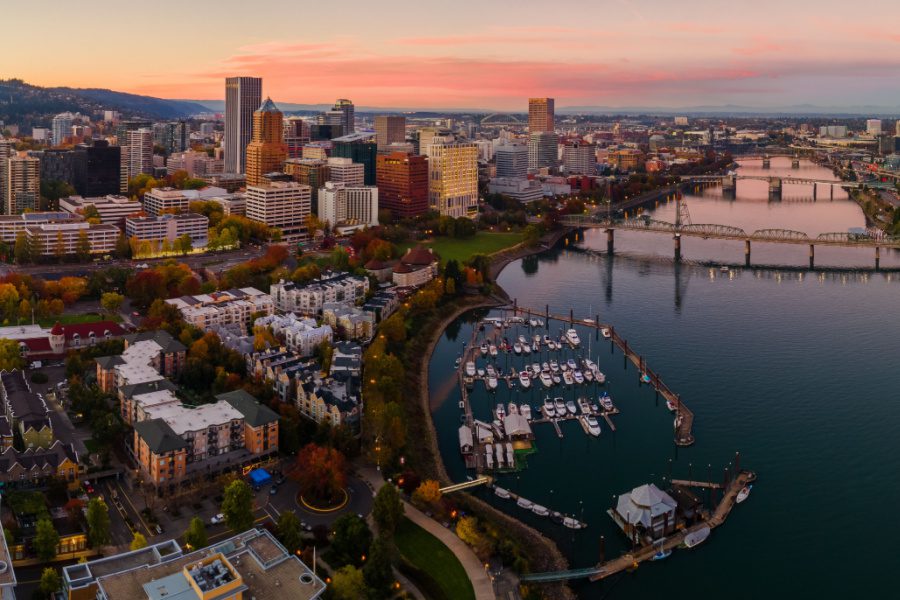 U.S. Department of Energy Selects Pacific Northwest for Regional Clean Hydrogen Hub
The U.S. Department of Energy selected the Pacific Northwest Hydrogen Association's PNWH2 Hub for award negotiations following a competitive nationwide process for Regional Clean Hydrogen Hubs. The hubs will kickstart a national network of clean hydrogen producers, consumers, and connective infrastructure while supporting the production, storage, delivery, and end-use of clean hydrogen. 
The PNWH2 Hub will leverage the abundant clean power and innovative technology companies in the Pacific Northwest to accelerate the transition to clean hydrogen production and use. The hub will focus on decarbonizing the region's hard-to-electrify heavy-duty transportation, long-duration energy storage, ports, agriculture, and industrial operations.
The PNWH2 Hub is eligible to receive up to $1 billion in federal funding over four USDOE-defined development phases spanning nine years, with $20 million allocated for Phase 1. The hub's projects will drive economic opportunity across all demographics, creating or supporting more than 10,000 good-paying jobs and stronger energy security to improve the lives and futures of people throughout the region. The hub vision and projects were developed with leadership from Tribes, unions, industry, and many others — and will help deliver a shared vision of clean and equitable energy systems in the Pacific Northwest.
USDOE and the Pacific Northwest Hydrogen Association will negotiate the final funding and scope for the hub beginning this fall.
The Pacific Northwest Hydrogen Association is a multi-state nonprofit coalition of public and private partners spanning Washington, Oregon, and Montana. Oregon Department of Energy Director Janine Benner serves as Board Co-Chair for the Association. The coalition also includes representatives from Tribal Nations, labor, business and industry, higher education, government, and the environmental community.
Learn more on ODOE's blog and at https://pnwh2.com.