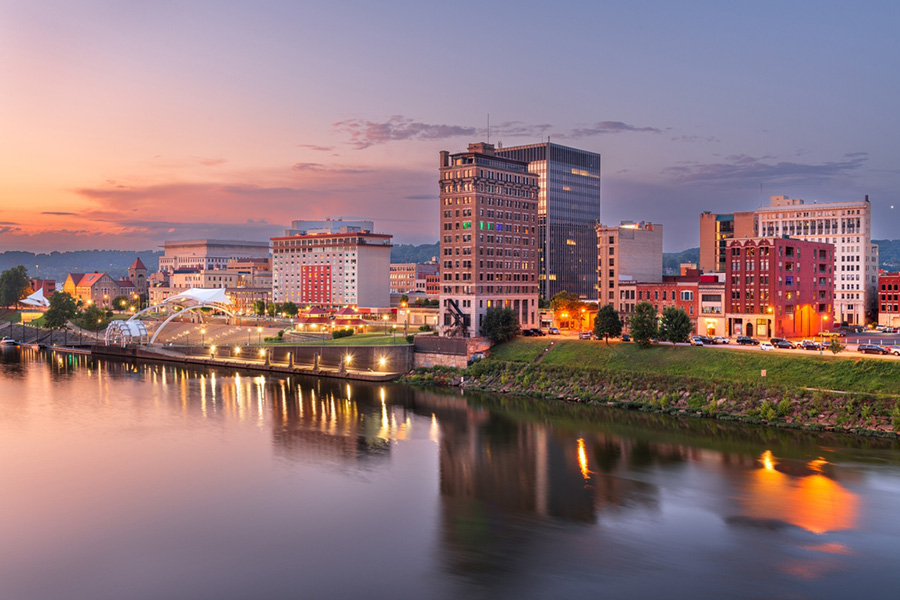 WV Governor's Energy Summit Recap
West Virginia is an energy state that embraces the worldwide shift towards a cleaner economy. The West Virginia Governor's Energy Summit had participation from people representing all aspects of fossil fuels, innovative technologies, and industry leadership. We were delightfully entertained by talks on hydrogen, carbon sequestration, and even geology. All of our prominent government leaders presented either virtually or in person including Gov. Jim Justice, but no appearance of our beloved Baby Dog.
Like any conference or convention much of the best work was done in the halls, and after hours during the reception. Our building performance practitioners were there representing us well including our friends from the Northeast Energy Efficiency Partnership (NEEP), Energy Efficient West Virginia (EEWV), and the Department of Energy (DOE).
The real benefit of attending a conference in West Virginia is the scenery. We happen to hit it at peak color season for leaves, the weather was perfect, and there was even a chance to catch a little something out of the lake.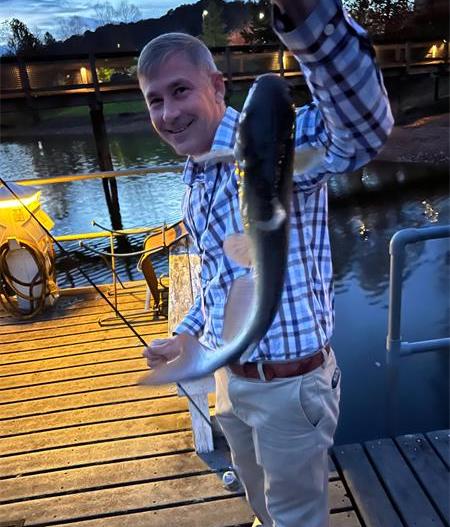 BPA's State Outreach Coordinator, Xavier Walter, with the biggest catch of the day