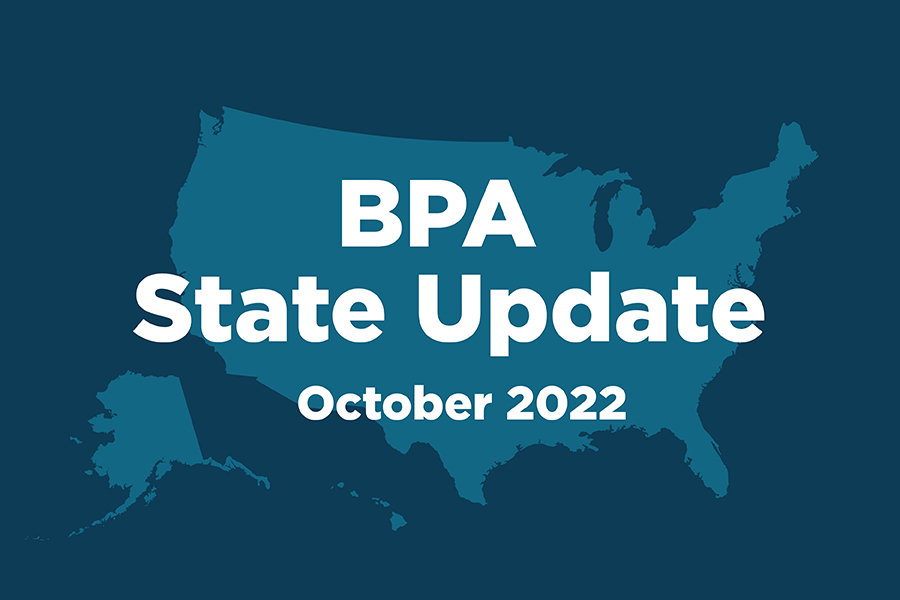 October 2022 State Policy Updates
BPA tracks the latest policy updates and legislative issues in many states across the nation. Read the highlights and find your state and check out the most recent policy news below.
Key State Highlights
In New Jersey, the Board of Public Utilities announced the launch of the "Whole House Pilot Program" connecting low-income residents with opportunities to receive energy efficiency upgrades and remediate health and safety issues in their homes.
In Oregon, the Oregon Department of Energy is gathering public input on the development of new heat pump deployment programs providing $25 million in financial incentives to homeowners and landlords to install heat pumps in homes.
In Virginia, the 2022 Virginia Energy Plan was released by the Department of Energy. Unfortunately, the plan does little to address opportunities to advance energy efficiency or its key role in meeting statewide clean energy goals set by the Virginia Clean Economy Act (VCEA) in 2020.
In Colorado, the Public Utilities Commission continued to hold public meetings on the development of Clean Heat Plans required from each state utility to reduce greenhouse gas emissions associated with providing fuel to homes and businesses by 22% by 2030.
In Illinois, Governor Pritzker and the Illinois Department of Commerce and Economic Opportunity (DCEO) announced $300 million in available funding through the Low-Income Home Energy Assistance Program (LIHEAP).
All State Updates