Prioritizing Continuing Education for the Workforce
Learning something new is never a waste of time. Even if the knowledge isn't applicable at the moment, it gets tucked away and can be utilized on a future project. The more company specialists know, the better they'll be at solving customers' problems on the fly.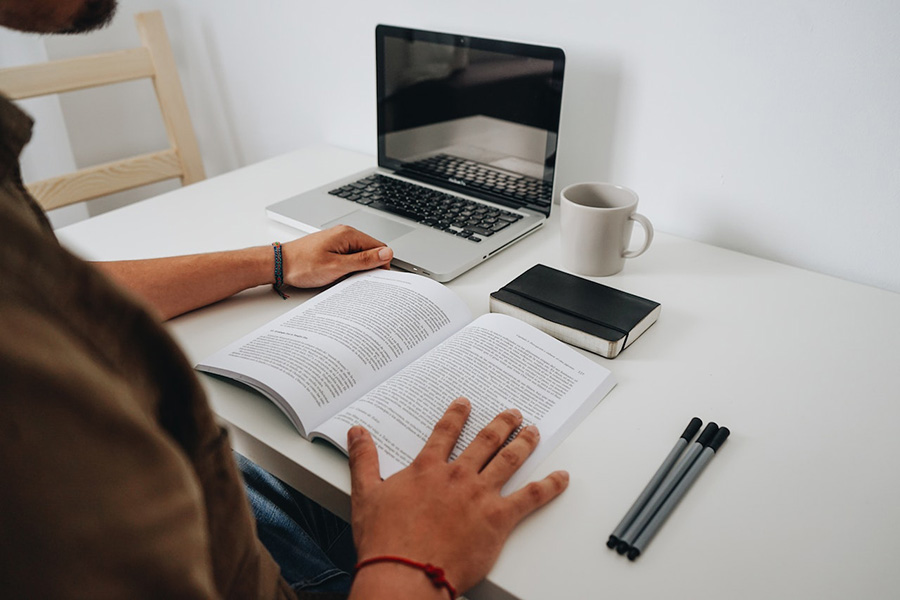 Weatherizing homes and making them as energy-efficient as possible requires a shift in traditional thinking. Because the construction industry is in constant flux, what works to keep buildings efficient today may be subpar tomorrow as new materials and inventions hit the market. Continuing education to stay on top of best practices and available resources is a must.
Laborers may have an undergraduate degree, specialized training or work experience. Depending on their areas of specialization, most building performance professionals must add to their knowledge through certifications and training.
Why Is Continuing Education Important in the Workplace?
The number of construction workers in the United States is around 1.6 million, with a 4% annual growth rate. Some of the work is open to newbies and anyone with construction skills. However, specialized sectors, such as building performance professionals and green building experts, need continuous training to stay competitive.
What are some of the most significant benefits of continuing education in the construction industry?
1. Meet Demand as it Grows
This is simple — but important. There are several reasons why building performance is growing in importance, with government investment, cultural emphasis on sustainability and rising energy costs all propelling interlinking demand for energy-efficient homes.
In the next few years, energy-efficiency is expected to be a key consideration for property values. As the cost of building materials and interest rates rise, consumers demand even more from their homes than in the past. Houses should ideally protect residents from inclement weather, make efficient use of expensive energy resources and be adaptable to new technologies and incentives as the country pushes toward a more resilient future.
Building performance professionals are well-placed to provide immense value in response to this demand, but staying up-to-date with industry developments and being able to service higher demand is challenging. Continuing education allows professionals to meet these needs and raise up other leaders in their industry to help their organizations thrive.
2. Reduce Out-of-State Hiring Costs
Finding specialists can sometimes be challenging. Companies often have to hire experts from another state and pay for them to travel, stay in a hotel, and offer their services. And while consulting services can be great and valuable, refocusing on development within your ranks can provide more long-term success for the business.
Training local laborers to know more about building efficiency develops a company's own experts and reduces how many people they have to seek outside the company.
Additionally, as different states adopt energy efficiency standards, set climate goals, and adjust performance-related assistance programs, having experts on board who are well versed in local and state matters can be a huge boon for client service.
3. Attract New Hires
Training laborers attracts younger people wanting to learn the same skills. A company should send their workforce to speak at schools or trade organizations and mentor up-and-coming workers. While students and young workers may not be aware of the potential (or existence) of the building performance industry yet, outreach and training opportunities help them find career paths they may otherwise overlook.
Continuing education opportunities also help the reputation of the industry, making it more attractive for young people. The 2022 LinkedIn Workplace Learning Report found that companies that excel at internal mobility retain employees nearly twice as long as companies that struggle in this area. Employees are motivated by training opportunities that help them stay up to date in the field, fit their career goals and secure a promotion or internal job change.
In the building performance trade, connecting skill advancement and certification with career advancement opportunities can be key. New hires need to feel confident that the industry is on solid ground and they know what the future can look like. Continuing education helps connect these dots.
4. Improve Industry Practices
If the businesses side of things isn't motivation enough, there's a feel-good element to investing in education, too. The green building technology sector is growing faster than many other construction areas, with a compound annual growth rate of 10.12% through 2023. Staying on top of the latest possibilities and being highly trained in the best practices of different products and designs benefits the entire industry.
Optimizing resilient and eco-friendly homes requires a combination of alternative energies, efficient materials and strategic design and weatherization choices. While the field grows, continuing education helps organizations work with researchers to advance industry knowledge and make an even greater impact on the people the industry serves.
5. Find Solutions to Industry Challenges
Even the most seasoned experts run into various challenges on each job site. Perhaps the lot isn't all it needs to be, or maybe the supply chain makes it difficult to get the right materials on time for a project.
Continuing education allows professionals to interact with others and network. Employees hear fresh ideas and see how other experts solved similar problems. They'll also have a pool of people to call on when they run up against a problem they can't solve on their own.
Education Creates New Growth in Building Performance
Learning something new is never a waste of time. Even if the knowledge isn't applicable at the moment, it gets tucked away and can be utilized on a future project. The more company specialists know, the better they'll be at solving customers' problems on the fly. Workers with certifications and classes can help their employers excel above other competitors in the area and make a name for themselves in the industry.
Earning CEUs on the BPA Journal is a member-exclusive benefit. Please log in to complete the quiz and earn them or join as a member today.
---
Stay Updated
Sign up for our mailing list to stay updated on all things home and building performance.
"*" indicates required fields
By submitting this form, I understand I am subscribing to an email list to receive ongoing communication from BPA.