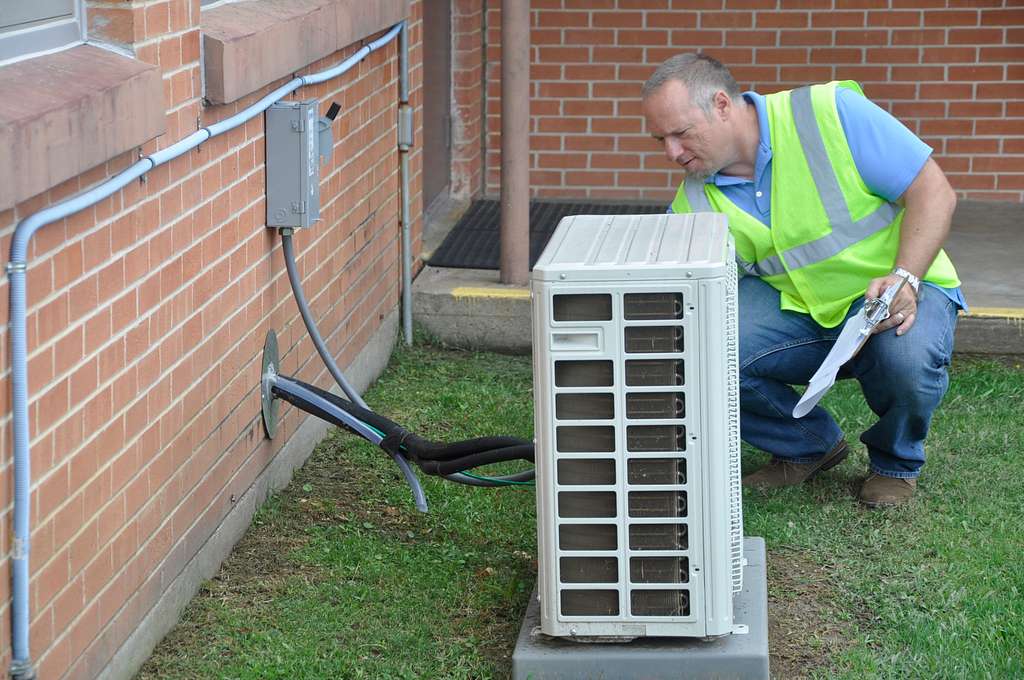 Clean Energy Jobs in Maine: Which Job Are You Best Suited For?
In the state of Maine, significant strides are being made towards clean energy and energy efficiency. Following the 35-A MRSA § 10119 legislation signed in 2019, the Climate Action Plan set an ambitious target to install 100,000 new heat pumps by 2025, with 15,000 of these installations being for income-eligible households. In the four years since, Maine has seen the installation of over 82,000 heat pumps, of which over 5,000 were for income-eligible households.
However, there is still a lot of work to be done! The amended plan of the 35-A MRSA § 10104 that was enacted in 2021 aims to accelerate home weatherization efforts. By 2025, the goal is to weatherize an additional 17,500 homes and businesses, with a broader target of 35,000 by 2030. To date, only 9,000 homes have been weatherized since 2019.
The workload is heavy, but as the saying goes, "many hands make light work", and the State of Maine is looking to double the workforce of the energy efficiency industries to 30,000 by 2030. So if you have been looking at a career in the clean energy sector, what is the right job for you?
Energy Efficiency Jobs in Maine
The scope of "clean energy" here in Maine includes a variety of business models and jobs, from home performance contractors to HVAC installers, to energy auditors and inspectors. In order to find the right entry point for a successful career in energy efficiency, let's take a look at some of the top jobs right now, what they require, and what previous skills or experience might make you successful. (Watch an overview of these jobs on this Maine Jobs page.)
Energy Auditor
Description:
An Energy Auditor is responsible for training entry-level technicians and ensuring the quality of energy audits. They use a systematic approach to measure, record, and evaluate the health, safety, and consumption of natural resources in homes or buildings. This role is ideal for those interested in inspection, construction, or problem-solving. Successful Energy Auditors can venture into various roles, including project designer, salesperson, or program manager.
Previous Experience/Skills Ideal for the Job:
Skills in construction, home inspection, or real estate development
Analytical thinking and problem-solving abilities
Excellent written and oral communication skills
High attention to detail and accuracy
Strong organizational and project management skills
Home energy professional auditor certification (optional but beneficial)
Quality Control Inspector
Description:
A Quality Control Inspector ensures that work done to improve energy efficiency meets quality standards. They understand energy systems and certify the quality of work. Those with this credential can work independently or with a company, inspecting jobs at any stage of completion. They play a pivotal role in work scope design and execution.
Previous Experience/Skills Ideal for the Job:
Experience in energy systems and building performance
On-the-job training in energy efficiency and quality control
Knowledge of programmatic structuring related to natural resource consumption in buildings
Team Leader
Description:
A Team Leader is someone who has extensive experience in construction and is ready to guide and teach others. They possess project management and leadership skills, an understanding of project execution, material selection, and advanced testing methods. Team Leaders are crucial in ensuring the success of energy efficiency projects.
Previous Experience/Skills Ideal for the Job:
Experience running a construction business
Advanced knowledge of project management and leadership
Understanding of advanced testing methods in energy efficiency
Proven skills through written and field exams
Entry Level Technician
Description:
An Entry Level Technician is passionate about building and assisting people in making homes safe, comfortable, and energy efficient. They typically work in attics or crawl spaces and have opportunities for training and certification to advance in their career.
Previous Experience/Skills Ideal for the Job:
Passion for building and helping people
Willingness to work in challenging environments like attics or crawl spaces
Eagerness to undergo training and certifications in energy efficiency
More Resources Available for Entrepreneurs
Not every energy efficiency job comes with the benefit of joining someone else's hard-built business framework; some of these jobs require that you also know how to run your own business in clean energy and energy efficiency. The Building Performance Association has created free training videos to help you get your business off the ground, from marketing to sales and customer communication. To access the training videos, you will need to join BPA as a free, basic member or log in to access them. Join as a free member here, and then click to watch!