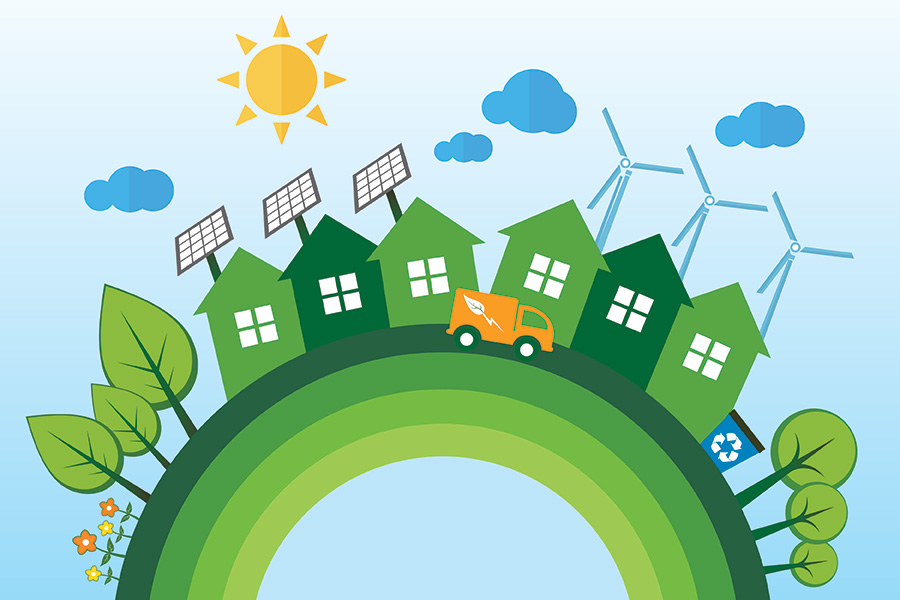 HPC Releases its Policymaker's Guide to Incorporating Existing Homes into Carbon Policy Solutions
As public utility commissions gather to discuss policies and programs that regulate how energy is used and moved in America, HPC releases its report, A Policymaker's Guide to Incorporating Existing Homes into Carbon Reduction Strategies and Clean Power Plan Compliance to policymakers outlining ways in which existing homes are a key aspect to carbon reductions strategies, with details on how they complement the Clean Power Plan (CPP). Along with providing a succinct and educational overview of how the residential community fits into the CPP,the Association's Kara Saul-Rinaldi and Elizabeth Bunnen solidify why it is imperative that residential energy efficiency become an integral part of state carbon regulation strategies.
"As an alliance of like-minded organizations working to ensure all homes are healthy, comfortable and energy efficient, HPC believes that making new investments in energy efficiency is a win-win-win for states – it will reduce CPP compliance costs, help meet other state and federal policy goals, and bring immediate benefits to consumers, including reduced energy bills," said Brian T. Castelli, President and CEO of the Building Performance Association. "Americans need to be a part of the solution and directly receive the benefits. By focusing on homes, policymakers bring people into the process. State carbon use really can change, even if it begins one person, one reduction, one community at a time."
"We know that energy efficiency programs work – and that those programs are far less expensive to fund than paying for new energy generation," said Kara Saul-Rinaldi, HPC Vice President of Government Affairs and Policy. "People do not live in commercial or industrial buildings. They do not live in power plants or solar fields. People live in homes. And homes need to be a part of CPP compliance."
As utilities and states consider their choices to clean up electricity generation, residential energy efficiency needs to be a critical part of the mix because it provides the highest return-on-investment of any other strategy. The residential sector absolutely needs to be a part of the solution.