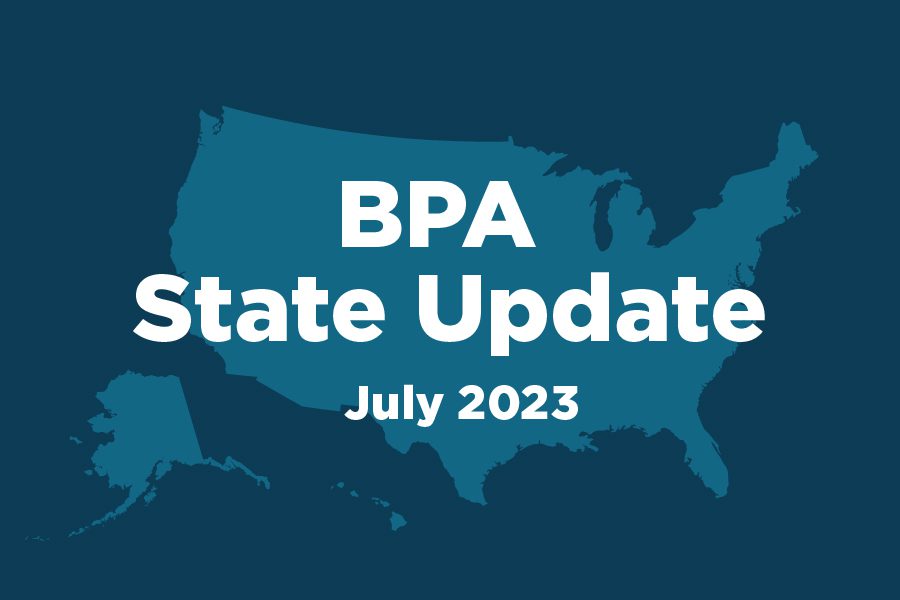 Our state updates include the latest news and information related to our work in states across the nation.
Recent Highlights
National – DOE's Office of State and Community Energy Programs (SCEP) recently announced that applications are open for state energy offices to apply for $150 million in funding from the State-Based Home Energy Efficiency Contractor Training Grants Program to support the education, training, and certification of a new generation of the residential energy efficiency workforce. Learn more.
Delaware – Earlier this month, the Delaware BPA Affiliate held an in-person meeting at the Energize Delaware offices. The meeting was a success, with 41 participants. Discussions included ramping up workforce development efforts, ongoing Needs Assessment updates, and organizing around federal programs. Learn more and get involved.
Maine – BPA representative and Americorp VISTA volunteer, Hailey Champagne, attended a job fair in Lewiston, Maine and shared their knowledge of the industry. Read the article.
Maryland – BPA has submitted a letter to the Director of the Maryland Office of Home Energy Programs (OHEP) requesting assistance to address the significant drop in new client leads for the EmPOWER Maryland and DOE weatherization programs. These programs are crucial in providing relief to income-qualified residents by improving the comfort and safety of their homes and reducing high energy bills. Read the full letter.
Michigan – MECCA's Annual Golf Outing will be held on September 13, 2023 at 8:00am. For more information, click here.
Nevada – BPA along with SWEEP, the American Chemistry Council, NAIMA, Franklin Energy, Uplight, CLEAResult, and E4TheFuture submitted a letter to Governor Lombardo on behalf of industry stakeholders encouraging the state to move forward with the application for IRA funds.
North Carolina – BPA has expressed support for a veto against North Carolina House Bill 488 (HB 488), which could hinder the state's ability to update its building standards and risk jeopardizing the health and safety of North Carolinians. Keep reading.