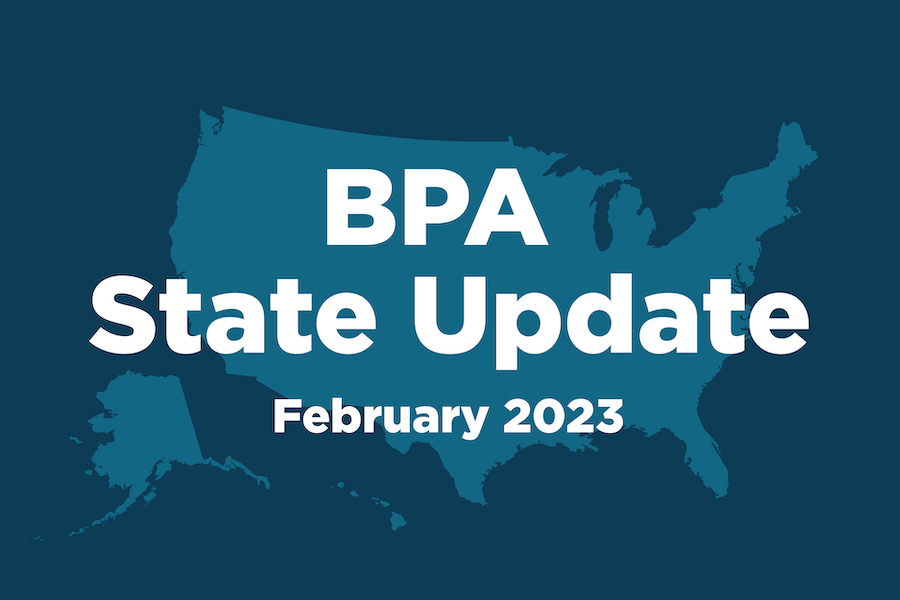 February 2023 State Update Overview
BPA tracks the latest policy updates and legislative issues in many states across the nation. Read the highlights and find your state and check out the most recent policy news below.
Key Highlights
In Maine: BPA has partnered with two organizations in Maine–the Maine Housing Coalition and ReMaine–on two programs geared toward previously underserved communities.
In Virginia: BPA was awarded funding for a Needs Assessment, which will identify workforce and production data, gaps in market growth, and needs for training and technical support for businesses.
BPA is working with several states to create partnerships, including Nevada and Delaware.
All State Updates
For additional information regarding work in states across the country, click here to visit our full state advocacy page and find your state.