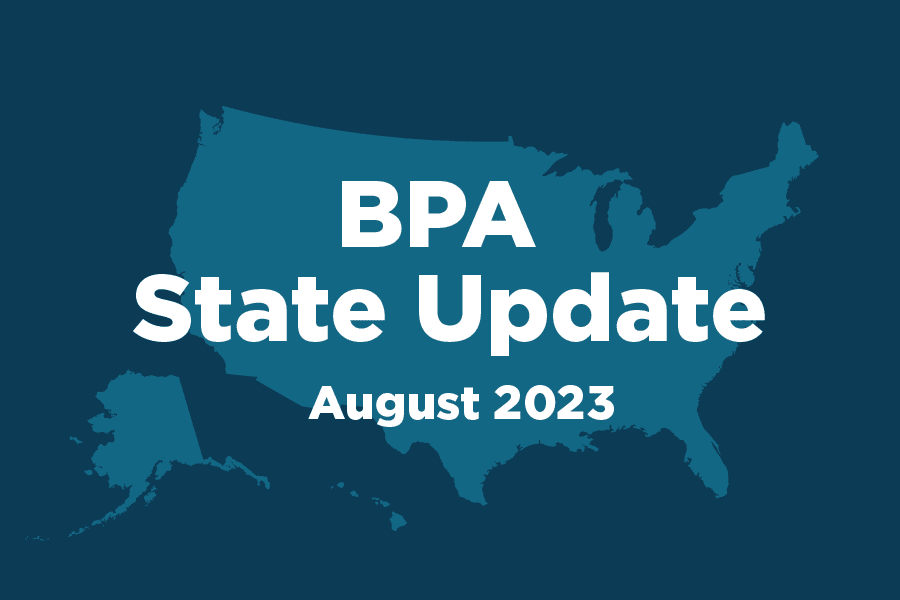 August 2023 State Updates
Find Your State
Click here to find the latest updates, projects, federal funding info, and events in your state!
Recent Highlights
National – The Building Performance Association (BPA) is proud to partner with the Interstate Renewable Energy Council (IREC), which has been selected by the U.S. Department of Labor Office of Apprenticeship (US-DOL OA) to serve as an Industry Intermediary for Registered Apprenticeships (RA) in clean energy. Read more.
Arkansas – The Arkansas Advanced Energy Association (AAEA) will hold its 11th annual meeting and policy conference Friday, November 10th, 2023, at the Don Tyson Center for Agricultural Sciences in Fayetteville. Learn more.
California – California's 2025 Energy Code will set requirements for new construction and/or alterations to both residential and nonresidential buildings, which will go into effect in 2026. View additional details.
Efficiency First California's Charley Cormany wrote about the most essential way for rebate program administrators to ensure quality installations. Read the article.
The California Energy Commission (CEC) plans to apply to the U.S. Department of Energy (DOE) for funding to provide contractor training for residential energy rebate programs funded by the federal Inflation Reduction Act (IRA). The CEC is seeking input to inform preparation of its application to the DOE for IRA Contractor Training Program funding. Comments and any supporting documentation are due by August 28, 2023. Submit comments here.
Maine – BPA conducted a lunch and learn event with stakeholders to discuss the Inflation Reduction Act and its associated rebate programs.
Massachusetts – The BPA team met with leaders from Massachusetts to review and discuss the results from the state's semi-annual contractor pulse survey. BPA CEO Steve Skodak discussed our organization's role in the industry, and updates were provided from program administrators at Eversource and National Grid.
Nevada – The Nevada Governor's Office of Energy (GOE) has issued a Request for Information (RFI) through the State Purchasing Division. The information collected from this RFI will ultimately support and inform GOE on best practices for the Inflation Reduction Act (IRA) Home Energy Rebates Program design. Responses to the RFI are due by September 5, 2023. Learn more.
Oklahoma – The Oklahoma Department of Commerce released a request for information (RFI) to seek input for an upcoming solicitation and program design for two rebate programs. The RFI is now available for public input until September 15, 2023. View the RFI.
Virginia – The Virginia Needs Assessment report is expected to be released soon. In sync with national reports and considering stakeholder workgroup feedback and BPA's research and data analysis, eight core recommendations for building a clear career pathway for residential solar and energy efficiency in Virginia were developed and detailed in the report. Keep an eye out for the final publication, which you'll be able to find on the Virginia State Support page.

From the BPA Journal
IRA Guidance Q&A – What States and Utilities Need to Know – Answers to a few key questions about the recent IRA guidance, including those on expectations, requirements, and what this means for the future. Read the article.
Maine Legislature Acts to Tackle Low-Income Whole Home Repairs – By empowering marginalized communities, program administrators ensure that IRA funding efficiently tackles housing needs, including electrification. Keep reading.
New Hampshire Efficiency Proposal Would Save Energy and Cut Utility Bills – New Hampshire utilities proposed to refine their energy efficiency programs under the banner "NHSaves," and extend them for three years. Read more.
Regional Conference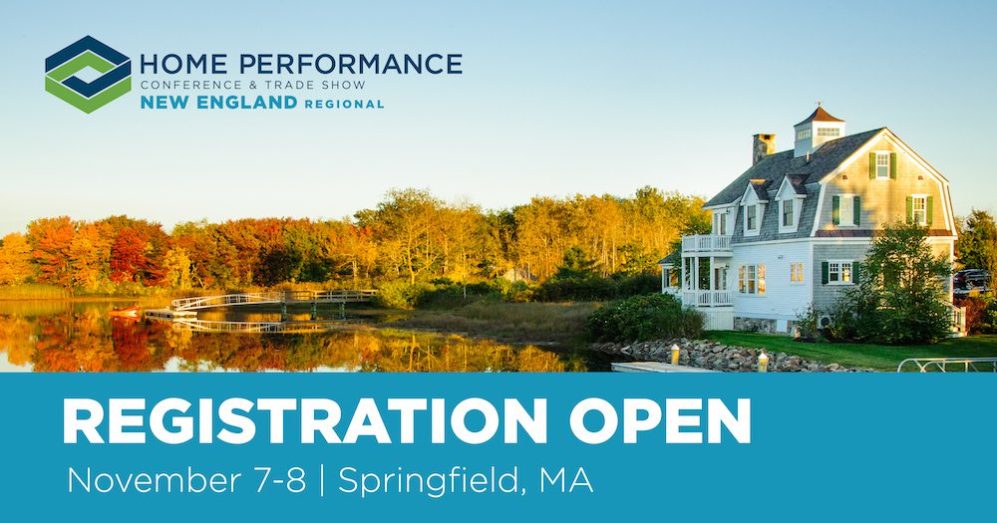 Join us at the highly anticipated New England Home Performance Conference & Trade Show, happening on November 7-8, 2023 in Springfield, Massachusetts! Get ready to dive into the latest updates and valuable insights relevant to your work.
Join Your State Affiliate
As a state Affiliate member, you'll gain access to valuable resources on federal funding, rebates, and state workforce programs. You'll also enjoy exclusive benefits like member-only webinars, conference discounts, and more! And if there isn't an affiliate in your state, don't worry–you can still join BPA national and experience the same access and benefits.